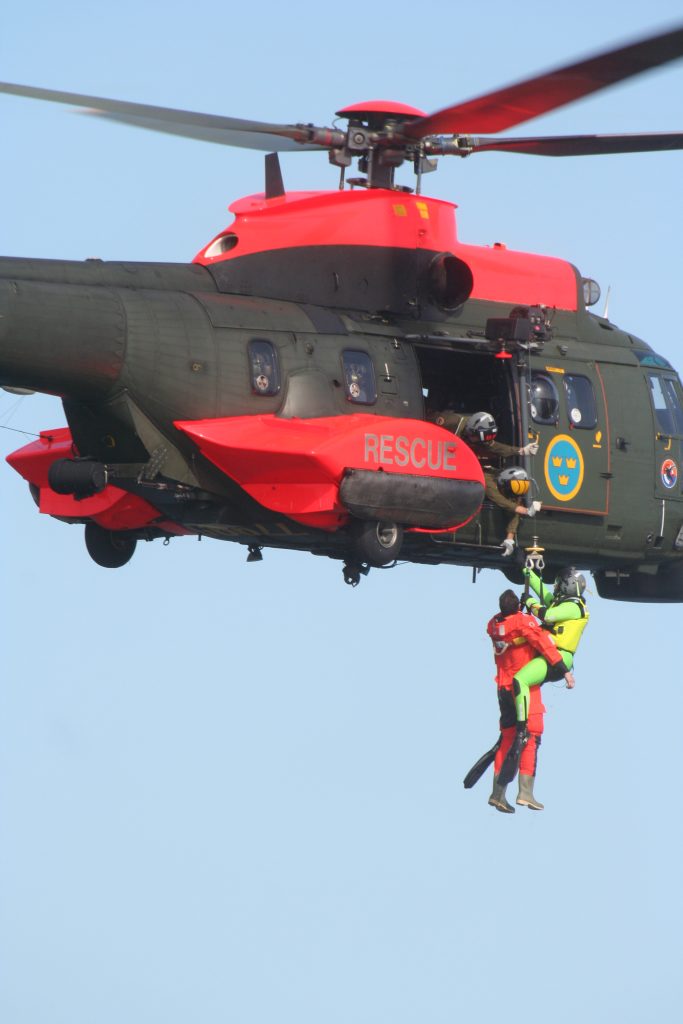 Many people have nightmares of falling and nobody being there to catch them. For Tommie Hebert, that nightmare became a reality when he fell from a moving helicopter, landing directly on his back, causing severe injuries such as a broken back and a damaged hip that would likely require replacement. To make matters worse, the company he worked for, Industrial, was not there to catch him.
J. Oran Richard, owner of Industrial, owned another company, Game Management Inc., ( GMI) that leased large tracts of land for hunting, fishing and farming in Louisiana and Texas. GMI did wildlife surveys in Mexico by helicopter, where deer were tracked and netted. It was common for employees to work for both companies.  Tommie Hebert was primarily a truck driver for Industrial, and would only go on the helicopter trips because Michael Richard, the owner's son, was someone he considered his friend.  Typically Hebert would only go when another person could not make the trip.  Unfortunately for Herbert on one of these trips he fell from the helicopter and a lawsuit against his employers followed.
One would assume that netting deer in Mexico would not be considered in the scope of employment for someone whose job is to drive a freight truck. But that is exactly what Industrial was claiming in the lawsuit that Hebert brought against them. In the original lawsuit, a jury found in favor of Industrial that Herbert was working for them when injured, mainly because they had determined through testimony that Hebert had been on the job and had done this type of work many times before.  Therefore Herbert could not recover damages from Industrial or its owner, J. Oran Richard, or his son, Michael Richard in tort.  Herbert would only be allowed to recover workers compensation benefits. GMI was found to have no legal duty to Hebert, Industrial was found to be forty-four percent at fault, and Hebert, the man who was determined to be permanently disabled, was found to be fifty-six percent at fault for his injuries.
Although in the lawsuit Industrial was claiming that Hebert was acting within the scope of his employment when he fell, there was clear evidence that was not given to the jury that Industrial themselves did not believe Hebert was in fact acting within the scope of employment. This evidence was not allowed to be heard by the jury because prior to the trial Industrial filed a motion for summary judgment asking the trial court to rule on the issue of whether or not Herbert was working for Industrial when he was injured.  The trial court agreed with Industrial's motion and that ruling precluded any further evaluation in the trial of that issue.
However, In multiple documents filed into the record of the case, Industrial had in fact judicially confessed that Hebert was not in the scope of his employment at the time of the accident. "A judicial confession is a declaration made by a party in a judicial proceeding." That confession constitutes full proof against the party who made it. A judicial confession is indivisible and it may be revoked only on the ground of error of fact." La.Civ. Code art. 1853. To constitute a judicial confession, the party's statement must be an express acknowledgement of an adverse fact.  Wood v. Fontenot, 896 So. 2d 323 – La: Court of Appeals, 3rd Circuit 2005.  

Therefore, in the original trial, the appellate reasoned that the court erred by not allowing the judicial confession to be presented as evidence during the motion for summary judgment. The Court of Appeals therefore reversed, stating that the statements were proof Hebert was not acting within the scope of his employment, and that Hebert was entitled to summary judgment that he was not working for Industrial as an employee at the time of his accident, not vice versa as the trial court previously ruled.
Hebert was awarded 1.5 million dollars in damages for lost wages, future medical procedures, and for current medical bills. This award was upheld by the court of appeals, and the only issue to go to the trial court on remand was the issue of if any of these damages could be offset by the worker's compensation already paid to Hebert.
This ruling shows how complex a seemingly simple case can be when employees are shifted between different companies.  It is important that you have a skilled lawyer to wade through these complicated issues if you are injured and the money that is necessary to take care of yourself and your family is at stake.
Additional Sources: TOMMIE HEBERT, ET UX. VERSUS J. ORAN RICHARD, ET AL
Written by Berniard Law Firm Blog Writer: Nathan Pike
Additional Berniard Law Firm Articles on Scope of Employment: Worker's Injury After Hours at Workplace Puts Claim Process Under Scope