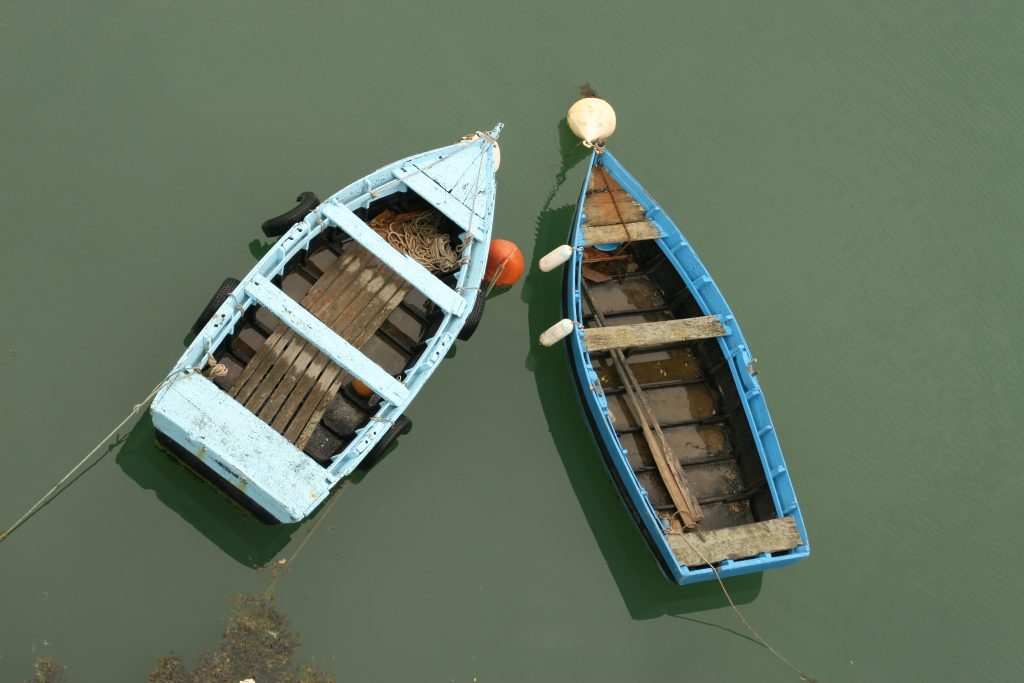 On the sea, a life jacket can save your life. In the courtroom, the life jacket that can save your case is provable and relevant facts. Seaman, Frank Glaze, recently found this to be true when a Louisiana Court dismissed his Jones Act personal injury case due to a lack of evidence.
Mr. Glaze was injured while he performed maintenance on the M/V SNIPE as relief captain for Higman Barge Lines.  Mr. Glaze contended that he suffered "numbness in his hands" as he worked with the needle gun. He also claimed elbow, knee, and lower back pain occurred soon after he completed his work.  Because of these injuries, Mr. Glaze sued his employer seeking relief under the Jones Act.
First, under "The Jones Act" Mr. Glaze claimed his injuries were the result of nonperformance of a "job safety analysis" and no policy regarding the length of time for a seaman to utilize a needle gun nor methods for proper use. Next, he claimed the M/V SNIPE was an "unseaworthy vessel" because of "unsafe methods of work." Mr. Glaze further argued that the work technique was unsafe because: (1) the "job safety analysis" was not completed; (2) there were no "housekeeping" procedures in place; and (3) he was only allotted a small window of time to "chip and grind the rub rail."
At face value, Mr. Glaze's arguments appear to be logical and the facts seem material to warrant a trial. However, the court held that Mr. Glaze's case should not proceed to trial for the following reasons.  First, just because a company has a safety manual that defines what a reasonable person would do in that same situation, does not by itself establish that a company has a "legal duty" to perform a "job safety analysis."See Harrison v. Seariver Mar., Inc., 61 F.App'x 119 (5th Cir. 2003). The Court also noted that Mr. Glaze did not offer evidence disproving that it is routine to "grind and strip rust with a needle gun." Significantly, the Court has held persuasively that a legal duty is not violated when a "job safety analysis" is done.
Further, the court reasoned that a company is not negligent for failing to supervise or train when the worker is "well-versed." See Robinson v. Zapata, 664 F.2d 45 (5th Cir. 1981).  Important in the Court's analysis were the facts:  Mr. Glaze had forty years of experience, he acknowledged know-how in using a "needle gun," and trained another worker in its use.  Therefore considering Mr. Glaze had such experience his company could not be held liable for failing to train him in a position he knew so well.
Regarding Mr. Glaze's "unseaworthy vessel" claim, if a company does not furnish a sea craft "reasonably fit and safe" it is deemed "unseaworthy." See Jackson v. OMI Corp., 245 F.3d 525 (5th Cir. 2001). Examples are "defective gear," accessories not up kept, or that a crew is not fit, is insufficient, short-staffed or not properly trained. The Court found that nonperformance of a "job safety analysis" does not equal "unseaworthiness." The Court also found that a schedule to upkeep the vessel is not a legally significant argument for unseaworthiness.  Finally, the Court found that Mr. Glaze did not present evidence that his bodily injuries happened while he performed his job. Nor did he communicate his injury to Higman, but shared with his physicians the fact that he suffered no injury.
Unfortunately for Mr. Glaze, he went to court ill-prepared to present his case. If you get on a ship without life jackets and that ship sinks so do you. If you go to Court without facts your case will sink before it gets out the harbor. While Mr. Glazer possibly had a claim to make his presentation of that claim in court fell short due to a lack of consistent and credible evidence, the hallmarks of a court case. It is important to understand that if you are injured while performing a job, it is critical to immediately inform the company, be consistent in reports to doctors, and contact an excellent attorney.
Additional Sources: FRANK GLAZE, PLAINTIFF – APPELLANT V. HIGMAN BARGE LINES, INCORPORATED, DEFENDANT – APPELLEE
Written by Berniard Law Blog Writer: Taylor Pierce, Esq.
Additional Berniard Law Firm Articles on Maritime Injuries: Personal Injury Case in Louisiana Appellate Court Examines Jones Act Seaman Status