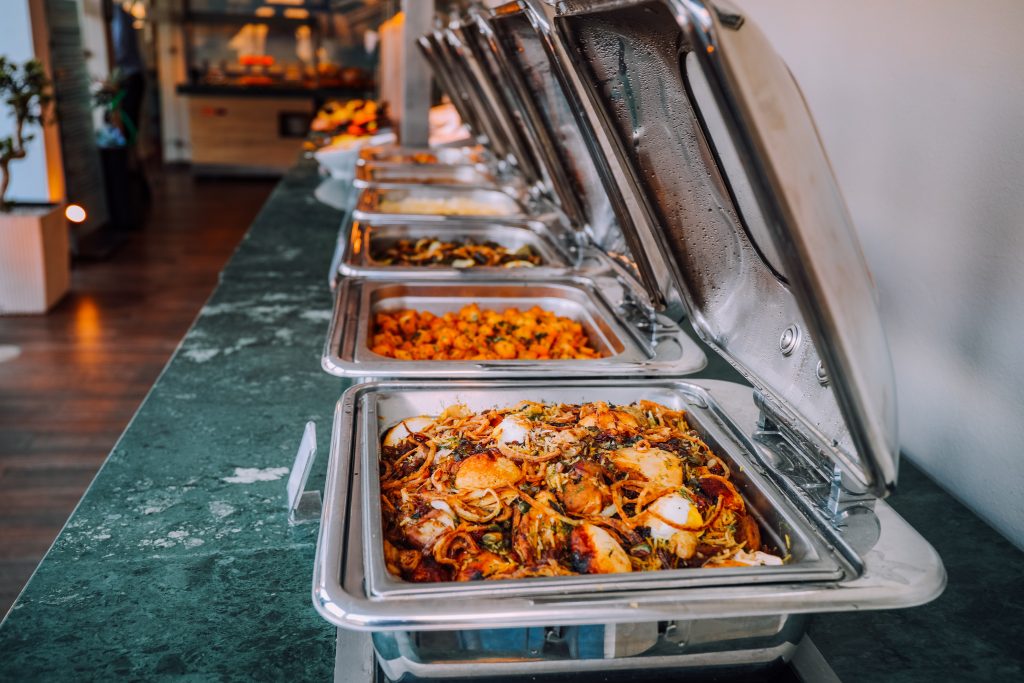 How often do you go through the buffet line at your local supermarket? Next time, you might want to think twice before digging in to your lunch.
On June 14, 2014, Cynthia Small entered Rouse's Market hoping to enjoy a meal there. After purchasing items of prepared food from Rouse's buffet, Ms. Small tried to enjoy her meal, but instead found a human fingernail hidden within. Ms. Small then brought a lawsuit against Rouse, claiming that she suffered from nausea, vomiting, and mental anguish on account of Rouse's negligence. The lower court held a bench trial, which determined that Rouse's was at fault. The court also awarded damages to Ms. Small in the amount of $2,500.00. Rouse's appealed that decision to the Fourth Circuit Court of Appeals, arguing that the trial court erred. 
The Supreme Court of Louisiana has held in cases similar to this that an analysis looking to risk and duty should be applied. The Court stated that a food provider owes a duty of care to behave like a reasonable person who is knowledgeable about cooking and preparing food. Porteous v. St. Ann's Cafe & Deli, 713 So.2d 454, 457 (La. 1998). On appeal, the Court must determine if the lower court erred by finding that Rouse's breached this duty of care.
At trial, three different witnesses gave statements about the event. The first witness, Ms. Small, attested that she entered Rouse's market shortly after 11:00 in the morning to buy food. She stated that the buffet food looked fresh. Ms. Small ate her lunch in her car, where she discovered the human fingernail. After confronting a manager, she refused a refund and instead filed a report. 
The second witness, Charles Bennett, Sr., an assistant manager at the store, stated that all employees are required to use gloves when dealing with food. Mr. Bennett testified that he  checked as soon as Ms. Small filed her report and that all the employees were wearing gloves. Mr. Bennett also testified that the lunch buffet was set out at 11:00 a.m. that day. 
The third witness, Willard Bouquet, who works as an insurance claims adjustor for the store, testified that Ms. Small did not have any prior incident reports against Rouse's.
At the lower level, the court used a theory of res ipsa loquitur, which allowed it to infer that Rouse's acted negligently. Res ipsa loquitur allows an inference of negligence when: 1) the events would not have happened typically without an act of negligence, 2) the defendant had sole control of the instrument used, and 3) the defendant owed a duty of care to the plaintiff.  Zumpe v. Zara's Little Giant Super Mkt., Inc., 35 So.3d 1158, 1161 (La. Ct. App. 2010). The Court of Appeals determined that the lower court's inference of Rouse's negligence was not manifestly erroneous because there was no evidence that anyone besides the Rouse's employees had touched the buffet before Ms. Small; therefore, Rouse's had sole control of the buffet,  and thus fulfills all three requirements for res ipsa loquitur. 
A theory of res ipsa loquitur is very complex, so it is important to hire an experienced lawyer.
Additional Sources: Small v. Rouse's Enterprises, LLC
Written by Berniard Law Firm Blog Writer: Madyson Hopkins
Additional Berniard Law Firm Blog Articles on Negligence: Injured Taxi Driver Fails to Recover in Claim Based on Res Ipsa Loquitor