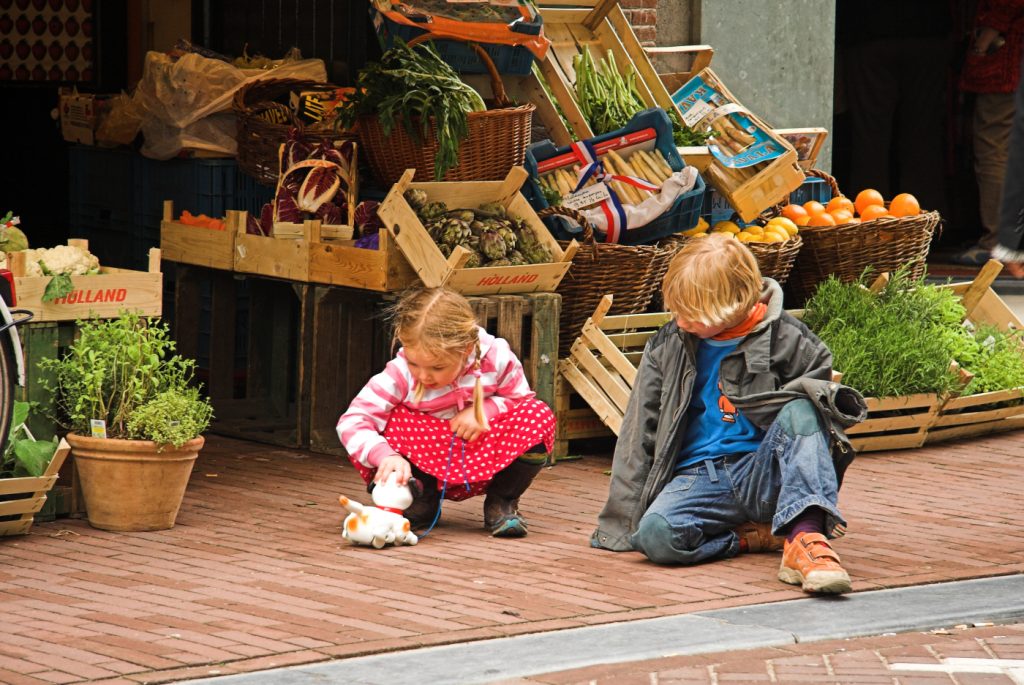 There really can be several hazards in a grocery store: rogue carts, other shoppers, scattered merchandise, to name a few.   Even more common is the infamous puddle of water.  Inevitably in a store full of liquids, patrons can slip and fall in a neglected puddle.  But when should the grocery store (or any merchant) be required to compensate a patron for injuries sustained in a slip and fall case?  This was the subject of a recent case out of Marrero, Louisiana.   
Carol Evans was shopping at the Marrero Winn-Dixie when she slipped in a puddle of standing liquid. Ms. Evans brought a lawsuit against Winn-Dixie for her injuries alleging that she slipped in the puddle of liquid in the meat section of the store. The store's co-director, Mr. Scioneaux, helped Ms. Evans complete an incident report. Subsequently, Mr. Scioneaux successfully tracked down what he believed to be the source of the moisture, a leaking 24-pack of water. He then reviewed surveillance video of the aisle where the incident occurred and saw no evidence of any other injuries. He further testified that the person who had the leaking 24-pack of water in their grocery cart was in the aisle only one minute prior to the accident.  Ms. Evans testified that she did not notice any liquid on the floor until after she fell, and further described it as being clear. She also had no way to account for the length of time it had been present, and there were no prior complaints of water before Ms. Evans sustained her injuries. Winn-Dixie filed a motion for summary judgment, asserting that Ms. Evans could not show that Winn-Dixie had actual or constructive notice of the condition prior to her accident, which was required for a successful case.  The Judicial District Court for the Parish of Jefferson granted Winn-Dixie's motion for summary judgment based on Ms. Evan's failure to prove notice as required. Ms. Evans filed an appeal with the  Louisiana Fifth Circuit Court of Appeal.  
Merchants are tasked with the duty of keeping their premises in reasonably safe condition. This means that a merchant must exercise reasonable care in keeping aisles, passageways, and floors free from any hazardous conditions that could reasonably cause injury.  A plaintiff who sustains injuries while lawfully on the merchant's premises must prove: [1] the condition created an unreasonable risk of harm that was reasonably foreseeable; [2] the merchant was aware of the condition that caused the damage, through either actual or constructive notice, prior to the injury; and [3] the merchant failed to exercise reasonable care to remedy the condition.  See La. R.S. 9:2800.6.  To succeed under a theory of constructive notice, a plaintiff must show that the hazardous condition existed for a period of time that it would have been discovered if the merchant exercised reasonable care. See Trench v. Winn-Dixie Montgomery LLC,  150 So.3d 472,475 (La. Ct. App. 2014). A plaintiff must present "positive evidence" of the existence of the condition prior to the accident.   For employee presence to constitute constructive notice, a plaintiff must show that an employee either knew or should have known of the condition.  The burden of presenting solid evidence in these cases is high; a plaintiff cannot successfully bring a slip and fall case based on speculation.  
The Court of Appeal agreed with the Trial Court that Winn-Dixie did not have actual or constructive notice of the standing liquid prior to Ms. Evans' accident.  There was no proof offered that Winn-Dixie had actual knowledge.   There was no positive evidence that the liquid had been on the floor for a specific period of time which would require Winn-Dixie to discover the liquid in the exercise of reasonable care.   From the facts, it appeared the liquid was on the floor for only a minute and a half prior to the incident. In fact, video surveillance showed Ms. Evans in the spot where she fell two minutes before the incident, and she does not appear to notice any water on the floor.  Ms. Evans simply did not meet her burden of proving that Winn-Dixie had any notice or should have had any notice of water on the floor.   The Court of Appeal affirmed the Trial Court's grant of summary judgment.  
Ms. Evans was unable to satisfy all the elements of a negligence claim and therefore had no case at all.  Before bringing a slip and fall lawsuit against a merchant, it is advisable to consult the best lawyer to determine if you can produce all the necessary evidence.  Liability on merchants is not automatic and only a good attorney can properly evaluate the strength of your case.  
Additional sources:  CAROL EVANS VERSUS WINN-DIXIE MONTGOMERY, LLC
Written by Berniard Law Firm Blog Writer: Sean E. Acosta
Additional Berniard Law Firm Articles on Louisiana Slip and Fall Cases:  Slip and Fall Lawsuits Require Proof in Louisiana, Not Mere Speculation