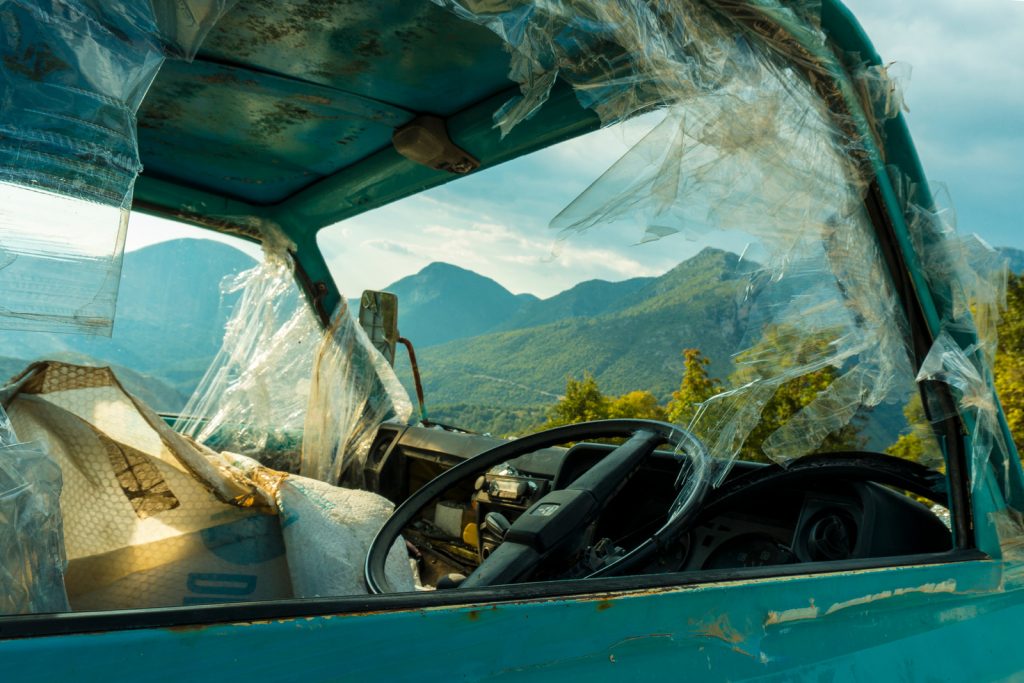 Sometimes it is easily apparent when one party is liable in a car accident, such as when the facts leave little room for dispute. However, it may not be as easy to determine the amount of damages the plaintiff should receive. How should pain and suffering be calculated? And how much of this pain and suffering is a result not of the accident but of natural course of aging or a preexisting condition? This issue of calculating damages was recently explored in a DeSoto Parish, Louisiana, lawsuit.
Following a three-vehicle accident, plaintiff, McLawrence Fuller, underwent a three-level lumbar fusion with instrumentation as a result of injuries and pain in his neck, lower back, and leg. However, at the time of the accident, Mr. Fuller was 70 years of age with pre-existing, asymptomatic, degenerative disc disease and congenital spinal stenosis. After treatment following the car accident, Mr. Fuller complained of pain and limitations to his mobility and ability to carry out day-to- day activities. Mr. Fuller tried to go as long as he could without having surgery, even after he had gotten a recommendation from several physicians to do so, but went through with it when he was no longer able to dress himself or participate in volunteer positions in his community.
 Mr. Fuller filed a tort action due to injuries on September 20, 2011. The defendants, D.L. Peterson Trust Company, it's insurer National Union Fire Insurance of Pittsburgh, Adam Keys, and National Oil Well Varco all agreed to their liability. The only job for the jury as fact-finders was quantum, which is to calculate the amount of damages.
The verdict awarded Mr. Fuller damages totaling $375,835.58. However, Mr. Fuller filed a judgement notwithstanding verdict (JNOV) for the judge to overrule the jury's damage award and increase his award to add in future medical expenses. The judge agreed, increasing the general damage award to $1,200,000 to compensate Mr. Fuller's mental/physical pain, suffering, and other less tangible losses of enjoyment.
A motion for judgement notwithstanding verdict can be granted on the issue of liability, damages, or both. La. C.C.P. art. 1811(F). It is granted when the court believes that reasonable jurors could not arrive at a contrary verdict because the facts and inferences point so strongly and overwhelmingly in favor of one party. In the issue of quantum, awarding damages for pain and suffering takes factors such as severity and duration into consideration. LeBlanc v. Stephenson, 770 So. 2d 766 (La. 2000). 
Both the defendants and plaintiff appealed. The defendants argued that the trial court erred in raising the initial general award. Mr. Fuller appealed the trial court's failure to award him future medical expenses. 
The Second Circuit Court of Appeal found that there was evidence to suggest Mr. Fuller's pain and limitations were not caused solely by the accident but by age and/or his pre-existing disc disease and spinal stenosis. Witness testimony by several medical experts provided evidence that the jury could have found in the initial general damage award of $155,000 to be fair and adequate compensation. The Court held that the jury did not make a blanket award, but instead divided the general damage award into separate amounts for physical/ mental pain, suffering, and anguish. Mr. Fuller failed to show that future medical expenses would be required, and what their estimated cost would be.
Mr. Fuller was lucky that he was able to receive some compensation for his injuries. However, a lesson can be learned from his case: a victim's own injuries might come back to haunt them when suing for damages.
Additional Sources: McLawrence Fuller v. D.L. Peterson Trust Co. And its Insurer, National Union Fire Insurance Company of Pittsburgh, and Adam M. Keys and National Oilwell Varco
Written by Berniard Law Firm Blog Writer: Nafisa Yeasmin Ahmed
Additional Berniard Law Firm Blog Posts on Pain and Suffering Claims: Calculating Supplemental Earning Benefits for Sewage & Water Board New Orleans Employee