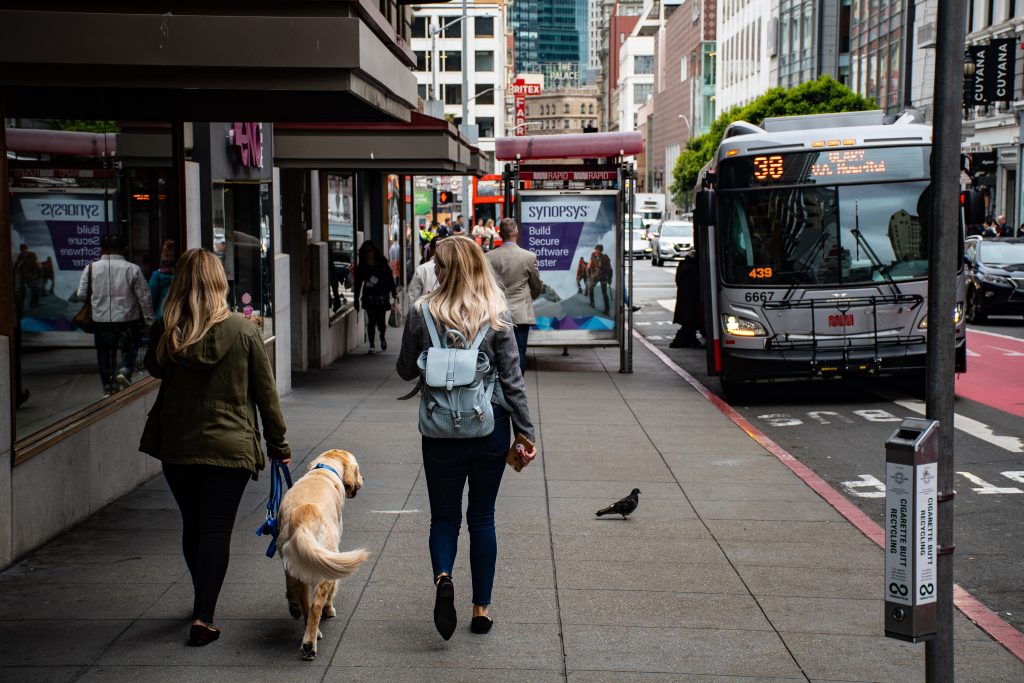 How often do you walk along a sidewalk without paying attention to where you're walking? Next time you're out strolling, take notice of where you step! An obvious danger could prevent you from recovering for any injuries, as a local Louisiana woman recently discovered.
On July 18, 2012, Anita Melancon was walking on a sidewalk at the Perkins Rowe mixed-use shopping center in Baton Rouge when she tripped and fell, sustaining injuries. The sidewalk in question passed over a driveway ramp, creating a curb that varied in height. The sidewalk's design required that pedestrians step down onto the ramp before stepping back up onto the sidewalk. Melancon tripped as she was stepping back up onto the sidewalk. 
After filing a lawsuit for damages against Perkins Rowe and its insurer, Aspen Specialty Insurance Company (Aspen), the court granted Aspen's motion for summary judgment, dismissing Melancon's lawsuit. Aspen asserted that because the varying heights of the sidewalk curb were an open and obvious risk, Perkins Rowe did not have a duty to protect pedestrians from the danger created by the curb. Melancon disputed that the danger was "open and obvious" and appealed the dismissal of the lawsuit. 
Melancon argued that she did not have adequate time to conduct discovery for her claim, despite the trial court's finding that the two years she had was adequate. Additionally, Melancon asserted that the court erred in granting Aspen's motion for summary judgment. 
Under Louisiana law, summary judgment is appropriate if there is no genuine issue of material fact and the mover is entitled to judgment as a matter of law. La. C.C.P. art. 966(B)(2). When determining whether there is an issue of fact, the trial court used a risk-utility balancing test that was established by the Louisiana Supreme Court to determine if the sidewalk was reasonably safe. The trial court looked to (1) the utility of the complained-of condition; (2) the likelihood and extent of harm, including the obviousness and apparentness of the condition; (3) the cost associated with preventing that harm; and (4) the nature of the plaintiff's activities. 
On review, Louisiana's First Circuit Court of Appeal found that the evidence and affidavits presented by the Defendants showed that the sidewalk defect was "obvious and apparent." In Louisiana, generally there is no duty of care for a defendant to protect against dangers that are obvious and apparent because one should not expect the streets, sidewalks, and parking lots to be perfect." Reed v. Wal-Mart Stores, Inc., 708 So.2d 362, 365 (La. 1998). Because Melancon did not produce any evidence that showed accidents on this sidewalk curb were frequent or that other pedestrians believed the danger was not open and obvious, the Court concluded there was no genuine issue of material fact as to whether the sidewalk curb presented an open and obvious risk. As a result, the Court affirmed the trial court's dismissal of Melancon's claims. 
Sidewalks can pose many dangers to pedestrians. And these dangers, of course, can be both obvious as well as hidden. As this case demonstrates, anyone who falls and suffers an injury due to a defect in a sidewalk should carefully consider their strategy before filing a lawsuit. It is essential to depend on an experienced personal injury attorney who can best determine whether the owner of the property had a duty to correct the defect before proceeding with litigation.
Additional Source:  MELANCON v. PERKINS ROWE ASSOC., LLC
Written by Berniard Law Firm Blog Writer:  Madyson Hopkins
Additional Berniard Law Firm Articles on Open and Obvious Hazards: Injured Worker Fails to Recover in Slip-and-Fall Case Due to "Open and Obvious" Defect