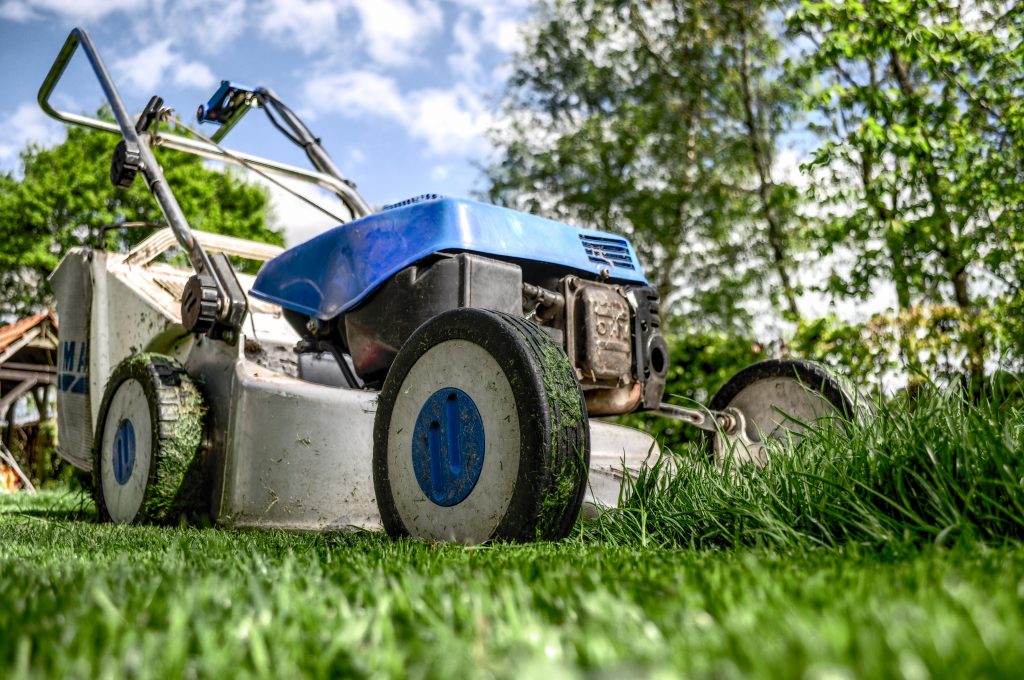 Can a store, like Lowe's or Home Depot, be held liable for injuries resulting from the sale of the wrong part or product? In Ms. Johnson's case, the answer was no. Sharon Johnson's lawn mower needed a new spark plug, so she went to the Lowe's in Shreveport to find one. Because Ms. Johnson was unsure about the type of spark plug she needed, she asked a sales associate to help her. The sales associate researched the spark plug that she needed, she purchased it, and returned home to install the part.
When Ms. Johnson arrived home, she installed the part on the mower even though she thought the spark plug was 'funny looking'. When she started the mower, the cable jerked violently, and she was struck by the crank handle. She claimed to experience pain that shot through her back and neck and spread down the right side of her body. Her hands eventually became numb. She went to a doctor for the numbness. The doctor stated that her injury made her preexisted carpal tunnel syndrome systematic.
She sued Lowe's for negligence. Lowe's answered the petition, denying all allegations. They moved for summary judgment, asserting that Johnson failed to produce any evidence to establish liability by failing to prove cause-in-fact. The trial court agreed with Lowe's and granted summary judgement. Johnson appealed the grant of summary judgment. In Johnson's appeal, she emphasized that a genuine issue of material fact existed as to whether she was sold the wrong spark plug that led to her injuries.
In order for Johnson to succeed with her claims, she has to prove that Lowe's conduct was the cause-in-fact of her injuries, that Lowe's owed her a duty of care that they breached, and that the risk of harm was within the scope of protection afforded by a duty breach. In order to recover, she had to prove all of these elements. See James v. Eldorado Casino Shreveport Joint Venture, 245 So.3d 264, 268 (La. App. 2 Cir. 2017).
Unfortunately for Johnson, the appellate court agreed with the trial court's grant of summary judgement because the evidence did not establish that Lowe's conduct was the cause-in-fact of her injury. First, she couldn't actually specify the spark plug was the issue. Furthermore, the expert witness's affidavit stated that the mower had a bent blade, lacked oil, had a broken operator presence cable, and had a sheared flywheel. Any of these could have easily cause Johnson's injury, and he also stated that the incident she described could not have been caused by a wrong spark plug. 
The courts have held that mere speculation is not sufficient to defeat a motion for summary judgment. Here, Johnson lacked the factual support necessary to show cause-in-fact and her allegations were speculative. See Scott v. City of Shreveport, 169 So.3d 770 (La. App. 2 Cir. 2015). Johnson didn't product any evidence other than speculative and conclusory allegations, which will not support a finding of genuine issue of material fact and are also insufficient to satisfy the burden of proof. See Slade v. State ex rel. Univ. of La. at Monroe,79 So.3d 463 (La. App. 2 Cir. 2011).
Johnson's case is a good example of the importance to make sure a negligence case satisfies all the elements necessary to succeed. In her case, she could not prove the spark plug that she was sold was the cause-in-fact of her injuries, even using her own testimony. It is important for attorneys in negligence cases to make sure all the elements are satisfied before filing suit.
Additional Readings: Bufkin v. Felipe's La., LLC
Written by Berniard Blog Writer: Ashley Walker
Additional Berniard Law Firm Articles on Negligence:  Speculation Not Enough to Find Electrical Shock from Taser as the Cause-In-Fact for a Subsequent Heart Attack In Shreveport Lawsuit