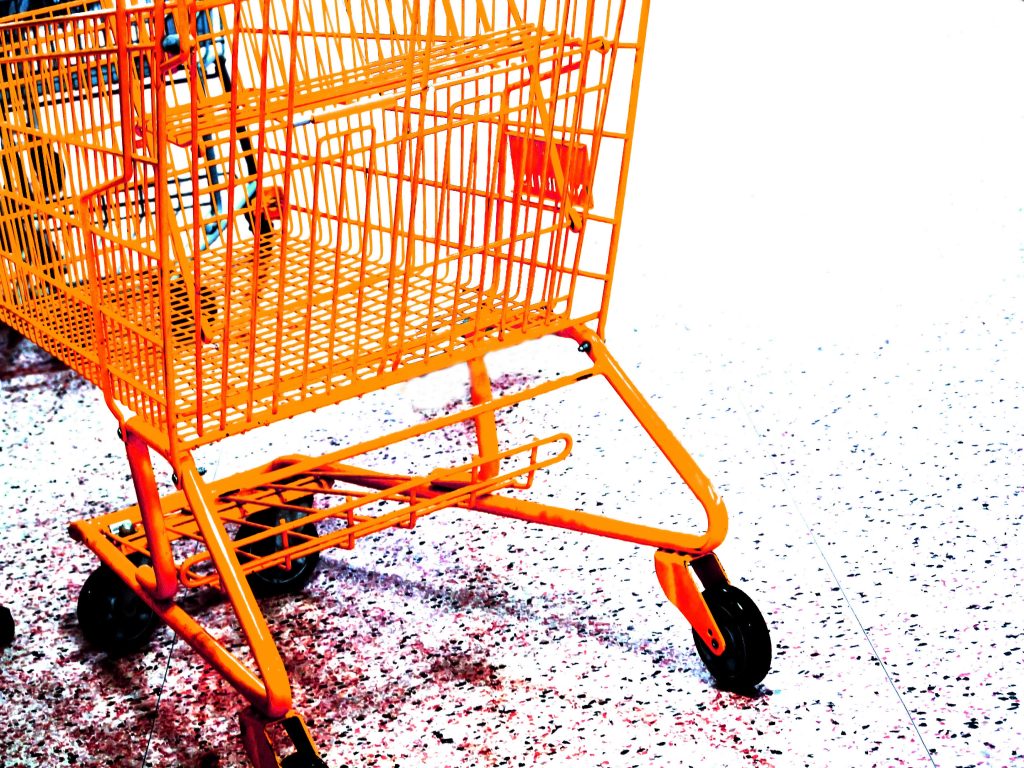 When you suffer a personal injury such as a slip and fall and pursue a remedy in court, you must be able to support your allegations with sufficient evidence. After conducting initial discovery, a party may move for summary judgment and seek to have the case dismissed before it is ever heard by a trier of fact. When a party moves for summary judgment, it argues that the initial discovery shows that there are no issues of material fact to be decided by the trier of fact and that it is entitled to judgment as a matter of law. The opposing party, the party seeking to avoid having their case dismissed, must then present evidence to show that there are issues of material fact that should be heard at trial. In a recent case from the Louisiana Second Circuit Court of Appeal, a plaintiff conveniently "corrected" her deposition testimony attempting to defeat a motion for summary judgment. While the suspect changes were ultimately admitted, this was not sufficient to allow the case to go forward at trial.
In this case, Ginger Crawford slipped and fell on a wet floor in the dairy section of a grocery store owned by Brookshire Grocery Company in Springhill, Webster Parish, Louisiana. In response to a request by Brookshire, Ms. Crawford gave a deposition in which she swore to the court her version of the incident that happened in Brookshire's Grocery. The deposition was certified by the court reporter. Brookshire then filed a motion for summary judgment, relying heavily on Ms. Crawford's deposition. Brookshire's motion argued that the case should be dismissed before trial because based on the initial discovery, it was evident that Ms. Crawford could satisfy her evidentiary burden under Louisiana's Merchant Liability Statute. More specifically, Brookshire asserted that Ms. Crawford could not satisfy the "temporal" element of her claim.
In order to succeed in a slip and fall claim, a plaintiff must satisfy each and every element of Louisiana's Merchant Liability Statute. See L.A. R.S. 9:2800.6.  First, the condition that caused the fall must have presented an unreasonable risk of harm to the plaintiff and that risk of harm must have been reasonably foreseeable. Second, the merchant must have either created or had actual or constructive notice of the condition which caused the damage, prior to the occurrence. Third, the merchant must have failed to exercise reasonable care. In determining whether the merchant exercised reasonable care, the absence of a written or verbal uniform cleanup or safety procedure is insufficient to prove failure to exercise reasonable care.
In addition to proving the aforementioned elements, a plaintiff must prove the "temporal element," meaning that the injured party must put forward concrete evidence that the defect that caused the injury existed for some time sufficient to put the merchant on notice. See White v. Wal-Mart Stores, Inc., 699 So. 2d 1081 (La. 1997).
Ms. Crawford realized that her case may end before trial. She filed a motion and memorandum in opposition to Brookshire's motion, attaching "errata" sheets indicating changes to her deposition. She later filed an affidavit in opposition to Berkshire's motion.
Brookshire sought to have the affidavit and errata sheets stricken by the Trial Court. The Trial Court was suspicious of the sudden changes by Ms. Crawford. It noted that Ms. Crawford's changes "smelled" because the only changes related to facts supporting the knowledge and temporal element of her claim against Brookshire. The Trial Court granted Brookshire's motion and struck the changes from the record. It then found that there were no legitimate issues of material fact and granted Brookshire's motion for summary judgment. Ms. Crawford appealed.
As a ground of appeal, Ms. Crawford argued that the Trial Court striking her affidavit from the trial record and granting Brookshire's motion for summary judgment. She argued that the affidavit should have been admitted to the trial record because it was based on own her personal knowledge, not speculation, and created a genuine issue of material fact.
In Louisiana, all testimony given in depositions or affidavits must be based on personal knowledge. This means that the person giving the deposition is speaking from his or her actual experiences (what he or she actually observed, smelled, felt) as opposed to what they heard from someone else. If the person testifying talks about something, not within his or her personal knowledge, such testimony should be stricken.
Here, the Trial Court struck two specific paragraphs of Ms. Crawford's affidavit. In the first paragraph, Ms. Crawford alleged that the liquid substance causing her accident was on the floor for "maybe 20 or 30 minutes" prior to her accident. In the second, she stated that it was her personal belief that the liquid was on the floor long enough for Brookshire employees to have noticed it and to have removed it before her injury.
The Court of Appeal found that these statements were not within Ms. Crawford's personal knowledge.  Ms. Crawford never saw the when the liquid first reached the floor. There was no way for her to know how long it had been there. The Court of Appeal found that her statements were "total supposition," and not based on objective personal knowledge as required under L.A. C.C.P. art. 967.  Ms. Crawford would have had to concretely show the existence of the defective condition prior to her injury. Her speculation was not sufficient. See Babin v. Winn-Dixie La., Inc., 764 So.2d 37 (La. 2000).
As the second ground of error, Ms. Crawford argued that the Trial Court erroneously struck the changes to her deposition. Ms. Crawford asserted that she was entitled to make changes to her deposition and her delay in making the changes was because she failed to receive a copy of the deposition. L.A. C.C.P. art. 1445 provides the procedure for the taking of depositions. When a deposition is taken, a transcript is produced and submitted to the witness. Any changes in testimony should be given to the court officer with an explanation. The deposition must then be signed by the witness. If the deposition is not signed within 30 days, the court officer will sign and state the reasons why it is not signed.
The Court of Appeal found that these steps were not adhered to. Ms. Crawford had elected to read and sign her deposition, but the record showed that Ms. Crawford was not properly provided the deposition to read and sign by a court officer. There was nothing in the record showing that any transcription was submitted to Ms. Crawford by a court officer to read and sign. Though a court officer signed the transcript, there was no explanation as to why Ms. Crawford did not sign. The Trial Court granted Crawford an additional thirty days to sign the deposition, and the changes were considered timely by it. But the Trial Court ultimately struck the changes. The Court of Appeal considered that the circumstances, in this case, showed that the Trial Court abused its discretion in striking Ms. Crawford's changes to her deposition.
The Court of Appeal admonished the Trial Court's consideration of the "smell" of Ms. Crawford's testimony, and also considered this in finding an abuse of discretion. The Court of Appeal recognized that Ms. Crawford's deposition changes came at an awfully convenient time and seemed to have a direct bearing on the issues raised in Brookshire's motion for summary judgment. Yet it considered that because Ms. Crawford elected to exercise her right to read and sign her deposition, she had the absolute right to make changes to the form and substance of her testimony. This was so even if her statements seemed suspect in light of Berkshire's motion.
Even with the admission of the deposition changes, Ms. Crawford failed to produce sufficient evidence to meet her burden of proof. In her deposition, Ms. Crawford stated she had no idea how the water got on the floor, and could not positively say whether Berkshire knew it was there. Obviously, this conflicted with the affidavit which was not admitted. Considering the record, the Court of Appeal found that the Trial Court did not err on its ultimate conclusion that Ms. Crawford failed to meet her burden of proof on the issue of constructive knowledge.
The purpose of errata or corrigenda is to correct minor errors and misstatements in testimony or pleadings. While the timing and form of Ms. Crawford's corrections seemed suspect, she was allowed to make them here because of the defect in the taking of her deposition. Had there been no procedural defect, and Ms. Crawford simply altered her testimony to defeat Brookshire's motion for summary judgment, this would have been an unethical litigation tactic. Good lawyers know the rules of civil procedure, pursue every legitimate route of recovery, and avoid unethical litigation tactics.
Additional Sources: GINGER CRAWFORD VERSUS BROOKSHIRE GROCERY COMPANY AND XYZ INSURANCE COMPANY
Written by Berniard Law Firm Blog Writer: Gregory Walton
Additional Berniard Law Firm Articles on Slip and Fall Lawsuits: Is An Unmarked Pole in the Middle of a Sidewalk "Open and Obvious?" LSU Student's Lawsuit Answers that Question