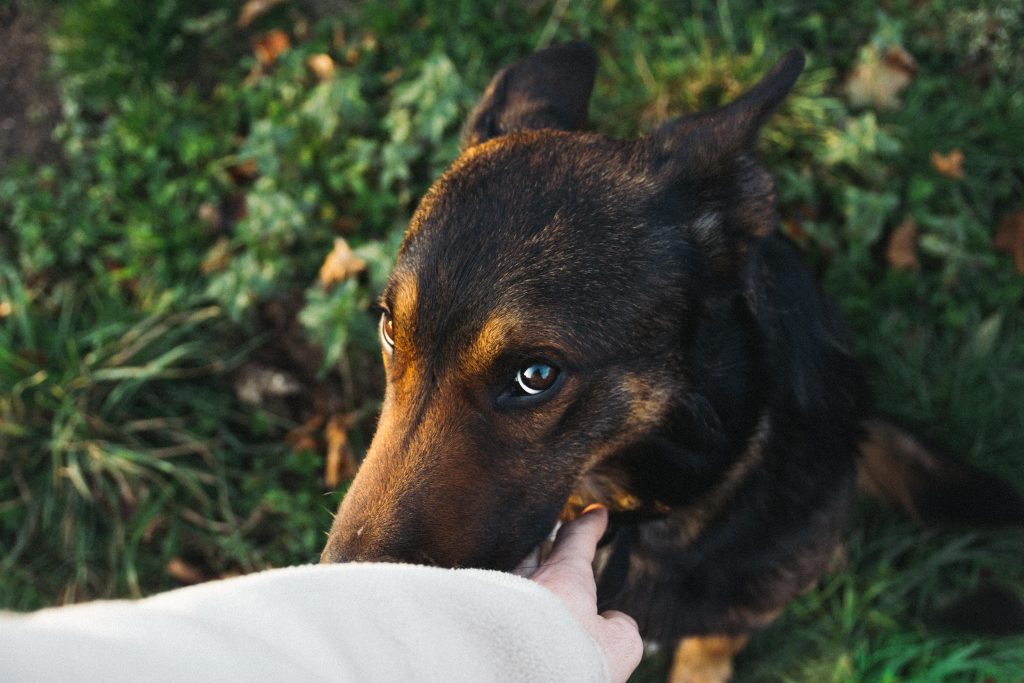 The bond between people and their dogs can be one as close as family. Whether they serve as pets, guides, or even co-workers, dogs can provide a type of comfort and comradeship that is completely unique. It is sometimes easy to forget that dogs are animals that can chase, scratch, and even bite on a moment's notice. While most people don't like to believe that their canine companions would hurt others, many dogs—even the most docile or trained—are capable of causing harm quickly, and it is important to know how to handle these situations. This issue was explored in a case appealed to the Louisiana First Circuit Court of Appeal after an incident at Louisiana State University.
On October 20, 2012, the Kiwanis Club Pancake Festival ("Pancake Festival") was in full swing at the Louisiana State University Pete Maravich Assembly Center. Officers Matthew Hall and Johnny Sparks attended the event. Officer Hall brought and was in charge of his K-9, Sita, a Belgian Malinois. Officer Sparks brought a robot that the state police use for detecting explosives. The officers stayed outside of the Pancake Festival to educate the public about Sita and the purpose of the robot. During the event, patrons had permission to approach and pet Sita.
Fredericka Bradley, a 10-year-old child, attended the Pancake Festival with her mother, Hazel Bradley, her cousin, Preston Henderson, and two neighbor children, Bradisa White and Sade Townsend. After eating breakfast, Mrs. Bradley stayed inside while the children went outside. At this point, each party in the litigation has a different story as to how events unfolded. According to Officer Hall, Sita sat next to him—leashed—as patrons came up to them. Fredericka approached and asked pet Sita. She also tried to hug the dog, but Hall told her not to. Fredericka walked away, then returned to pet Sita again. Officer Hall was sitting with Sita, speaking to a man and two children when Fredericka came up a third time. Officer Hall claimed Fredericka tried to sit on Sita, so he pulled Fredericka away and reminded her only petting was allowed. While Officer Hall pet Sita's neck, Fredericka came behind the dog and pet her head. Sita snapped at the child and bit her on the face, leaving a small puncture wound. Officer Hall stated Sita had not shown any aggression prior to the incident.
Both Sade and Bradisa testified that Fredericka was only petting the dog, but the officers were busy discussing the robot. Fredericka's own account was that she only petted Sita twice before she was bitten; she did not try to ride or hug Sita, and the officers were busy with the robot. Fredericka also stated that there was no chair for Officer Hall and no leash for Sita. Officer Sparks did not see the bite but testified he knew Fredericka had been admonished by Officer Hall. Nicole Smith, a paramedic who treated Fredericka after the bite, was nearby when the incident occurred and testified that Fredericka did indeed try to hug and ride the dog, and Officer Hall did not leave Sita unattended to play with the robot. 
Mrs. Bradley sued Officer Hall and State of Louisiana, through the Department of Public Safety and Correction, in the 19th Judicial District Court for the Parish of East Baton Rouge. On April 24, 2015, the Trial Court held in favor of the Bradley and awarded $10,000.00 for general damages and $ 1,459.35 in special damages. Officer Hall and the State of Louisiana appealed the judgment, believing the Trial Court erred when it did not address whether Sita posed an unreasonable risk of harm or apportion a percentage of fault to the plaintiff.
For the issue concerning Sita, Louisiana law states that animal owners are liable for damage caused by the animals. La. C.C. art. 2321. This rule is one of strict liability—where liability is assigned regardless of fault—but there are three exceptions to the strict liability standard. First, the dog actually has to harm or the plaintiff's person or property. Second, the owner must have been able to prevent the harm and failed to do so. Third, the injured person cannot have provoked the dog. Additionally, if the dog posed an unreasonable risk of harm, then the owner is strictly liable unless he can prove provocation or that there was no actual harm caused by the dog. To find that a dog posed an unreasonable risk of harm, the court has to balance the claims and interests, weigh the risks and gravity of harm, and consider individual and societal rights and obligations. See Pepper v. Triplet, 864 So.2d 181 (La. 2004).
The defendants claimed the Trial Court did not address if Sita was an unreasonable risk of harm. First, the Court of Appeal determined that just because the Trial Court did not address whether the dog posed an unreasonable risk of harm did not mean that it did not come to the right conclusion that Sita did. The Court of Appeal must give deference to the Trial Court's findings, and the Court of Appeal here determined that the Trial Court's holding would be overturned only if the trier of fact was manifestly erroneous.
Officer Hall claimed that Sita did not pose an unreasonable risk of harm because she was on a leash and showed no signs of aggression all day. This argument did not prevail because the bite was at a public place and guests were allowed to pet Sita, meaning Fredericka did not have a reason to think the dog would hurt her. Though Sita was there for educational purposes, that did not outweigh her risk of harm. The Court of Appeal acknowledged that the testimonies differed as to whether Fredericka provoked Sita, but determined that hugging the dog was not the type of provocation to relieve the defendants of liability. With these findings, the Court of Appeal held that there was no manifest error in the Trial Court's holding that Sita posed an unreasonable risk of harm.
For the second issue, concerning apportionment of fault, the trier of fact must consider the nature of each party's conduct and the relationship between this conduct and the damages. Factors that can influence the level of fault assigned to a party include whether there was an awareness of danger, the degree of risk created by the conduct, capacity of the parties, and any mitigating circumstances that could cause people to act without thinking.
The defendants brought up that La. C.C. art. 2321 states comparative fault is applicable in cases where owners are liable for injuries inflicted by domesticated animals. The Court of Appeal deferred to the findings of the Trial Court that allocation of fault was 100% to the defendants because Officer Hall was speaking to another man when Fredericka was bitten, Fredericka was a minor, and there were contradictory reports as to whether she was hugging or just petting Sita before she was bitten. With this evidence, the Court of Appeal affirmed the judgment of the Trial Court.
This case illustrates how quickly an animal that acts gently for one moment can quickly become aggressive and hurt others without warning. Most pet owners don't want their pets to hurt others and certainly don't want to be liable if the animal was provoked or didn't cause actual harm. With the help of a good lawyer, the rules of strict liability, fault allocation, and unreasonable risks of harm can be explained so owners—and their dogs—can stay out of trouble.
Additional Sources: HAZEL BRADLEY, ON BEHALF OF HER MINOR CHILD, FREDRICKA BRADLEY VERSUS MATTHEW HALL AND STATE OF LOUISIANA, THROUGH THE DEPARTMENT OF PUBLIC SAFETY AND CORRECTIONS
Written by Berniard Law Firm Blog Writer: Sadie Gibson
Additional Law Firm Articles on Negligence and Strict Liability: Dog Bite Incident Highlights Review of Ownership versus Custody for Liability