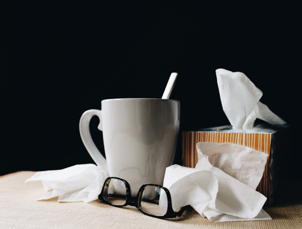 Learning of an illness is always terrifying. But what happens when it affects your everyday life and your ability to work? Hopefully, for most, the illness passes quickly. However, for people with chronic health issues, extended absences from work may cause issues at work, despite statutory protections. Experienced attorneys can help you navigate labor and employment law, but knowing your rights is the first step. The Fourth Circuit Court of Appeals ruled in favor of a New Orleans city employee in one such case of chronic illness.  
Ms. Wilsons' struggle began in February of 2015, when she stopped reporting to work as a Title Abstractor at the Department of Property Management for the City of New Orleans. She soon produced documentation from her doctor. This documentation indicated that she was undergoing treatments that would prevent her from working, but that she would be reassessed in late March. In March and April, Ms. Wilson provided further documentation regarding her inability to return to work at that time.      
The situation in the Department of Property Management became tense during Ms. Wilson's medical leave. Employees bore the weight of her absence, struggling to timely process work orders. This strain became the catalyst for her removal.      
On May 15, 2015, one day after her pre-termination hearing where she produced a doctor's letters which stated that she could return to work but would be susceptible to falls, the DPM terminated Ms. Wilson on the grounds that she was a "liability" to the department. At the time of her termination, Ms. Wilson had accrued 49 days of sick leave and annual leave. Ms. Wilson appealed the DPM's decision. The Civil Service Commission found that DPM had wrongly fired Ms. Wilson. The Commission reinstated her and ordered the DPM to provide her with backpay and emoluments.        
The issue before the Fourth Circuit Court stemmed from the DPM's appeal, in which they argued first, that the Civil Service Commission made a legal mistake by reaching their conclusion to reinstate Ms. Wilson based on an overbroad reading of the Civil Service Rule IX and second, that the employee should be given the entirety of their sick leave before being fired.
First, the Court considered whether the Commission had violated the Civil Service Rule IX. The Court found that two of the cases the DPM used to argue that the Commission's reinstatement of Ms. Wilson violated the Rule were factually non-analogous to Ms. Wilson's case. While the employees in the cases that the DPM presented, Ramie v. Dep't of Fire, 617 So. 2d 92 (La. Ct. App. 1993) and Muhammad v. New Orleans Police Dep't, 791 So. 2d 788 (La. Ct. App. 2001) had both made it clear to their employer that they would not be able to return to work, whereas, Ms. Wilson never made such statements. In fact, Ms. Wilson's situation was more like that of the employee in Marziale v. Dep't of Police, 944 So. 2d 760 (La. Ct. App. 2006) where the employee was willing to return to work once his doctor said he could.  Similarly, Ms. Wilson was willing to come back to work when her doctor approved of her return. All Ms. Wilson had asked was for the DPM to take precautions for any sudden loss of balance. The DPM found this arrangement to be a "liability." The Court adamantly disagreed that the Civil Service rule would permit a supervisor who could eventually perform his or her job functions based on the possibility that they may be a "liability" to the agency. The Court ultimately found that the DPM did not meet its burden of proof to show that Ms. Wilson was permanently unable to perform her duties or that she was unwilling to return to work. Based on this finding, the court found for Ms. Wilson.
Second, the Court considered whether the employee should be given the entirety of their sick leave before being fired.  The ruling was based on significant precedential cases like Ziegler v. Department of Fire, 426 So.2d 311 (La. Ct. App. 1983), in which a fireman was terminated but at the time of his termination had over one-year of sick-leave. In Ziegler, the Court stated that the employee was entitled to be reinstated despite the strain his absence caused on the office, and that he could use up all of his sick leave before being terminated. The Court applied this case to the facts of Ms. Wilson's case to find that the Commission rightfully reinstated Ms. Wilson, and that employees should not be terminated without the opportunity to use up all of his or her sick leave.
This ruling from the Fourth Circuit makes clear that employees in Louisiana who suffer from chronic pain and illness have rights and protections if they are willing to come back to work after their medical leave and will be given their sick leave before being terminated with legitimate cause. This decision expands rights for employees and should bring some hope to those battling chronic or long-term illnesses.
ADDITIONAL SOURCES: Wilson v. Dept. of Prop. Mgmt.
WRITTEN BY: Laura Spector 
ADDITIONAL BERNIARD LAW FIRM ARTICLES ON EMPLOYMENT LAW:
 How To Determine If Someone Is Faking Symptoms In A Workers Compensation Case
Louisiana Court Discusses the Weighing of Conflicting Medical Testimony in Workers' Compensation Claims