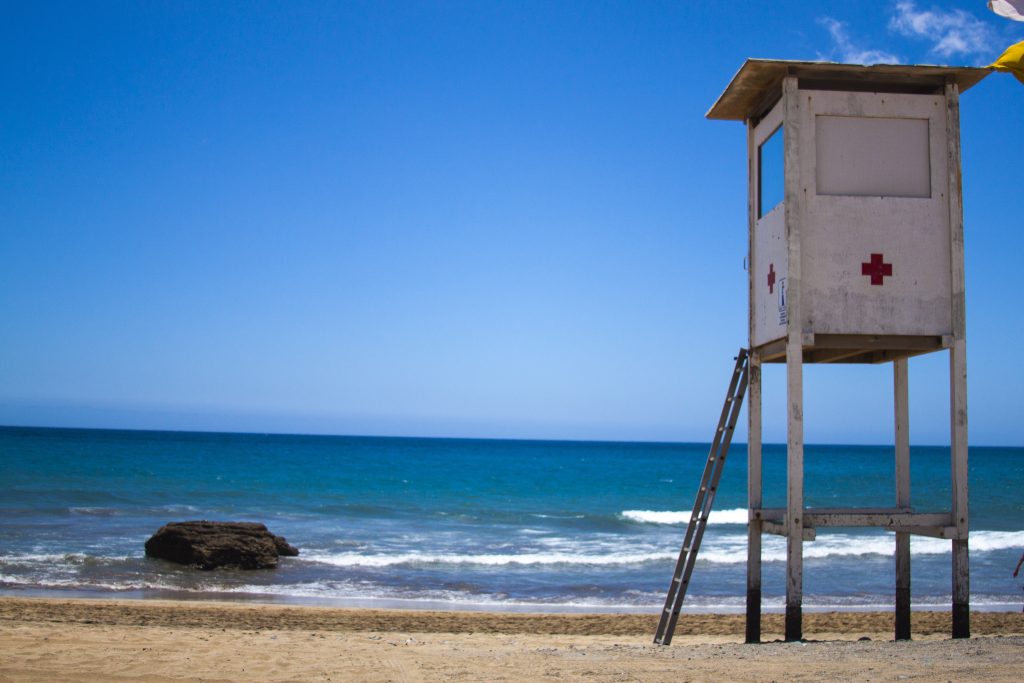 When subcontractors get injured at work, it can be confusing to determine who is liable for damages. This case shows a company's failed attempt at using the "two contract defense" to dismiss claims in a slip and fall case. It also helps answer the question; What is a two-contract defense in Louisiana Lawsuits?
In 2013, Quiana Lorden worked for Southern Care Hospice ("SCH"). At the time of the underlying incident, she was assisting a hospice patient living at Merryville Rehabilitation ("Merryville"), a skilled nursing facility (SNF). While helping the patient out of the shower, she noticed a large amount of water had pooled on the floor and called a housekeeper to clean it. However, the housekeeper spread the water to other areas of the floor while attempting to clean, causing Lorden to slip and injure her knee. 
Lorden filed a lawsuit against Merryville, among other related parties, to recover damages. Merryville filed for summary judgment, arguing that they were exempt from tort claims because they were Lorden's "statutory employer" under La.R.S. 23:1061. The court granted their motion and dismissed the claim. Lorden appealed, arguing that material issues of fact remained as to whether Merryville was her statutory employer. 
La.R.S. 23:1061(A)(2) is often called the "two-contract defense." Simply put, it is when an entity enters into a contract with another party to provide them a service and then enters into a subcontract with a third party for the third party to perform some or all of the work. Allen v. State ex. rel. Ernest N. Morial-New Orleans Exhibition Hall Auth. In this case, Merryville argued that it entered into a contract with a hospice patient to provide services, then entered a subcontract with SCH for the performance of those services. 
Upon review, the Louisiana Third Circuit Court of Appeals examined both of these contracts. First, they reviewed the alleged contract between Merryville and the hospice patient. Merryville had submitted an unsigned, undated sample contract to the court, along with an affidavit from a facility administrator. The court found that this sample contract was insufficient to show the contractual relationship between Merryville and the specific patient Lorden was assisting when she slipped and fell. Merryville provided no evidence that the specific patient in question signed the same contract they provided, and it was unknown whether that patient's contract contained any amendments or additions. Furthermore, the contract contained no references to hospice care. 
Then, the court reviewed the contract between Merryville and SCH. This document detailed two different sets of care to be provided to patients: hospice care from SCH, and the services of a SNF from Merryville, unrelated to hospice care. The section regarding hospice care provided by SCH did not provide specifics but stated that a "hospice plan" will be provided for each patient that specifies which services they will receive. However, the court found that this contract was unclear in showing 1) what hospice services SCH agreed to provide to patients, since no "hospice plan" was submitted to the record, and 2) whether Merryville would have still provided hospice services to the patient had it not subcontracted with SCH. 
Because so many questions remained about the contractual relationships between the parties, the court found that Merryville had not met the standard for summary judgment under the "two contract defense." The case was remanded back to the trial court. 
As subcontracting arrangements become more and more common in workplaces, employees may find a confusing web of entities when pursuing a damages claim for a workplace injury. Hiring a skilled personal injury attorney can help you navigate these relationships and ensure that your claims are not dismissed prematurely. 
Other Sources: QUIANA LORDEN, ET AL. VERSUS PARAMOUNT HEALTHCARE CONSULTANTS, LLC, ET AL. 
Article Written by Berniard Law Firm
Other Berniard Law Firm Articles on Medical Malpractice: Medical Malpractice Lawsuit Tossed Due to Louisiana's Prescriptive Period