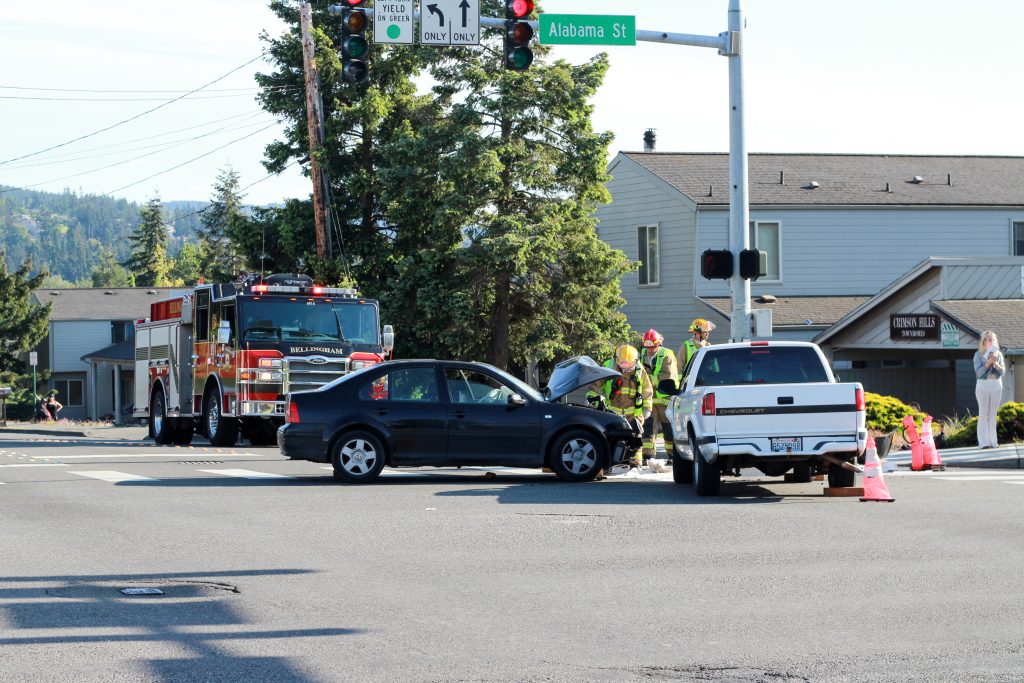 Ordinarily, when one is involved in an automobile accident, the injured party files a claim with the at-fault driver's insurance company.  When a person is involved in an accident with a co-worker in the course of their employment duties, however, the injured party may collect workers' compensation instead. Can the injured employee "double-dip" and also collect under a Uninsured/underinsured motorist policy?  This was the issue in a recent case out of Delcambre, Louisiana.   
Annique Johnson, Wanda Theriot, and Emily Laester were employees of Le Bon Manger, Inc. While acting within the course and scope of their employment; the employees were in a car accident while Laester was driving.  Laester was at fault, and the employees sustained injuries.  Johnson and Theriot filed claims for workers' compensation benefits and settled those claims.  Later, Johnson and Theriot (Plaintiffs) filed a civil lawsuit against their employer, Laester, and State Farm under separate policies for each party.  State Farm filed a motion for summary judgment to dismiss the case because the Plaintiffs already collected under workers' compensation law.  The plaintiffs appealed to the Louisiana Third Circuit Court of Appeal.       
Under Louisiana law, fellow employees have statutory immunity from lawsuits brought by co-employees for which workers' compensation laws provide the sole remedy.  See La. R.S. 23:1032.  This lack of standing to bring a lawsuit automatically means there can be no lawsuit against the co-employee car insurance company.  See Hebert v. Clarendon Am. Ins. Co.  Essentially, the availability of workers' compensation erases the existence of an uninsured/underinsured motorist and erases the availability of that coverage.  
Plaintiffs argued State Farm was a "third person" to whom the immunity provisions in La. R.S. 23:1032 did not apply.  The Third Circuit disagreed by acknowledging that while, in some cases, an insurance company could be considered a "third person," the definition does not apply when the insured is a co-employee.   If a third person is a non-employee and contributed to the injuries, an injured employee may bring a lawsuit against that third person or their insurance company. See Landry v. Martin Mills, Inc. Because the Plaintiffs, in this case, had a remedy under workers' compensation laws and because of the statutory immunity provided to co-employees and, by extension, their insurance companies, the Third Circuit dismissed the lawsuit.  
Laws are supposed to be written with public policy and a general sense of fairness in mind.  To utilize a child-like sentiment, allowing a party to be made whole under one insurance policy only to double collect under another, would be unfair. The interplay between workers' compensation benefits and UM/UIM coverage in the context of co-worker accidents highlights the intricate nature of legal proceedings. This case serves as a reminder that pursuing compensation requires a thorough understanding of relevant laws, their implications, and the potential consequences of multiple claims. Seeking the expertise of a knowledgeable attorney is essential for guiding individuals through these complexities, ensuring that they can pursue the optimal path to recovery while upholding principles of fairness and equity within the legal framework.
Additional Sources: Annique Johnson, et. al. v. State Farm Mutual Automobile Insurance Company, et al. 
Written By: Stephanie Burnham 
Additional Berniard Law Firm Articles on Workers' Compensation: Are Third-Party Contractors Caught in a Workers' Compensation Loophole?
Workers' Compensation Settlements: Protecting Your Social Security Benefits and Rights