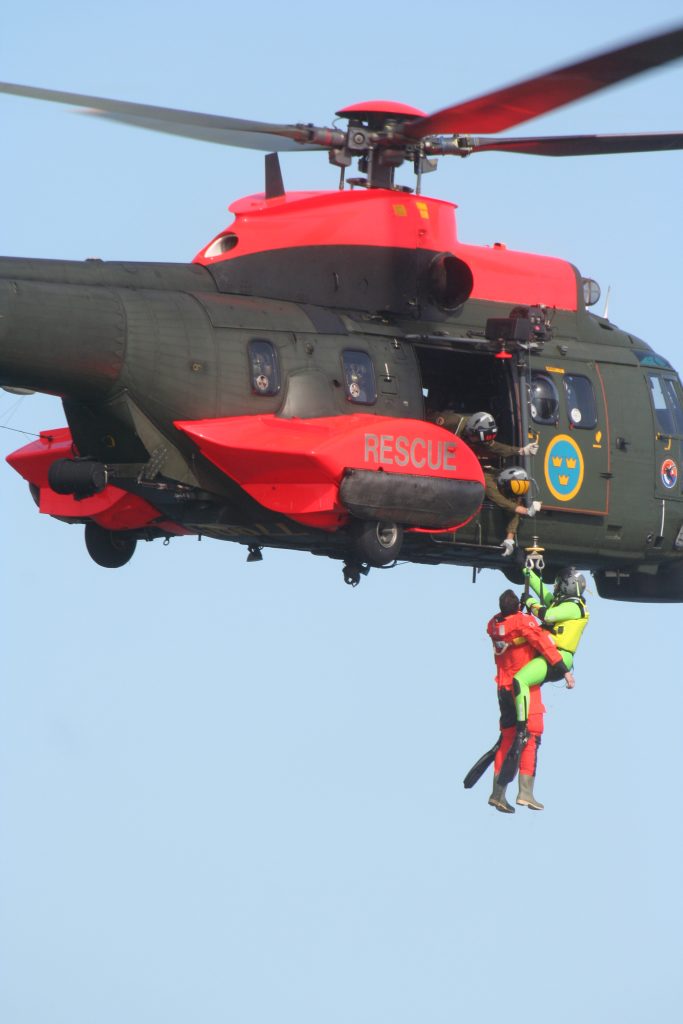 For a negligence lawsuit to have any chance of survival, an essential element is to show the plaintiff had damages. Often these damages are obvious physical injuries.   Sometimes however, damages claimed are for emotional distress. Due to its intangible nature, emotional distress can be extremely difficult to prove and a lawsuit for such damages can be equally difficult to maintain.  In a recent case out of the Parish of Lafayette, a Louisiana man failed to prove all the necessary elements to sustain his emotional distress lawsuit despite the lawsuit centering on a helicopter crash.
Plaintiff Hayward Allen worked on an offshore rig owned by an oil company.  Mr. Allen took a helicopter to his job site. Defendant PHI, Inc. ("PHI") owned and operated the helicopters delivering the employees to the rig. In December 2009, one of PHI's helicopters rolled over while dropping off some passengers on the rig where Mr. Allen was working. No one was injured in the accident. Mr. Allen did not even see the incident because he was sixty feet below the helipad when it occurred. Because of this incident however Mr. Allen claimed he could no longer work because he was now too afraid of helicopters. Mr. Allen alleged to be suffering from chest pains, sleep problems, anxiety and elevated blood pressure from the emotional distress brought upon him from the helicopter incident. Mr. Allen filed a lawsuit in the Judicial District Court for the Parish of Lafayette. The District Court granted a directed verdict in favor of PHI because Mr. Allen failed to offer any evidence of PHI's liability or negligence.   
A directed verdict is granted only when the evidence overwhelmingly points to one conclusion.  See Carter v. Western Kraft Paper Mill, 649 So.2d 541, 544 (La. Ct. App. 1994).  The facts must so strongly support judgment in favor of one party that the court must determine reasonable people could not reach a contrary verdict.  Directed verdicts do not require the assent of the jury. See La. C.C.P. art 1810.  To have any chance at success in a negligence claim, including an emotional distress claim, a plaintiff must show that the defendant was the cause of the plaintiff's injuries.  See La. C.C. art 2315.6.  
The Louisiana Third Circuit Court of Appeal agreed with the District Court that Mr. Allen failed to present any evidence of PHI's negligence. Mr. Allen essentially argued that the very existence of the helicopter crash should be evidence enough of PHI's negligence. The Third Circuit noted however that there was no evidence regarding the cause of the incident, no evidence that the pilot breached a standard of care, no evidence presented about weather conditions or other external forces on the day of the incident. The Third Circuit reasoned that even if there were any evidence of negligence, Mr. Allen  failed to produce evidence that the ngelience was the cause of his distress. Mr. Allen himself testified that he did not see the accident at all nor was he affected by any of the debris. The only evidence presented at trial was testimony that Mr. Allen suffered emotional distress from hearing the accident. The Third Circuit found that the District Court was correct in finding reasonable people could not find that Mr. Allen proved PHI's negligence and that a directed verdict was proper.
Emotional distress claims are tricky and require ample evidence that a party was negligent and that the negligence was the foreseeable cause of the emotional distress.   Mr. Allen's failure to present evidence to support his claim would have likely resulted in a loss even if the case had proceeded to a jury. PHI's lawyers saved their client time and money by moving for a directed verdict.  A good lawyer knows when a lawsuit simply does not have the required evidence to move forward and knows which tools to use to economically protect their client.
Additional Sources: HAYWARD ALLEN, III VERSUS PHI, INC., ET AL.  
Written by Berniard Law Firm Blog Writer: Stephanie Burnham
Additional Berniard Law Firm Articles on Directed Verdicts in Negligence Cases: Monroe Medical Malpractice Case Explores Directed Verdicts, Expert Testimony