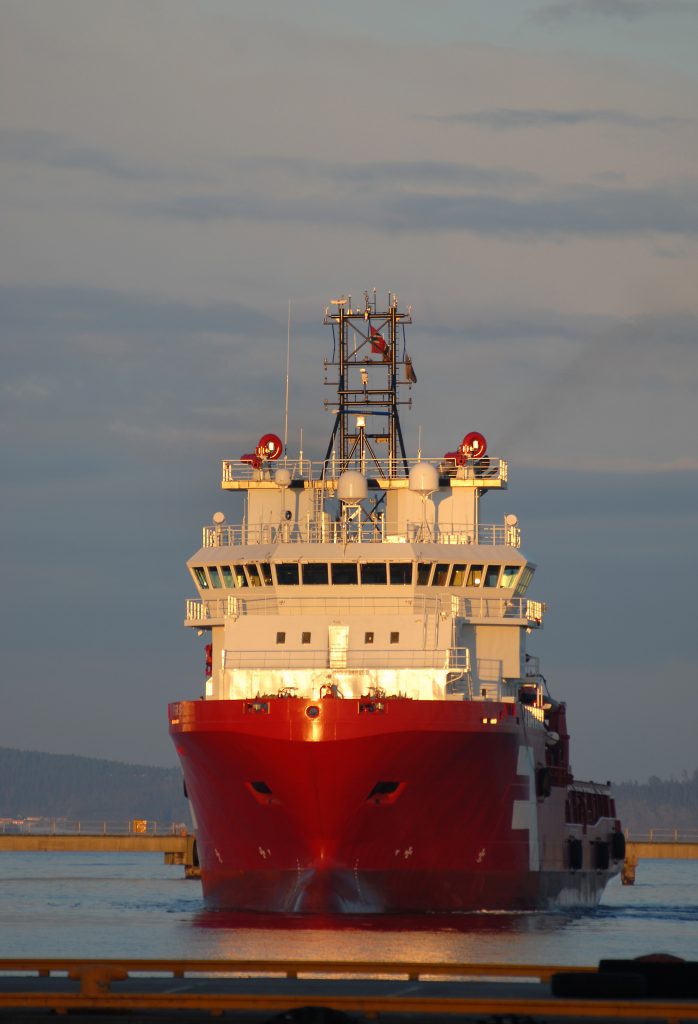 Contracts between parties working toward a common goal can sometimes result in detail-oriented litigation when something goes wrong. When those parties need to subcontract with a third party, the responsibility for that third party if something goes wrong can be a point of contention.
In the Western District of Louisiana, a lawsuit and appeal revolved around whether the defendant-appellant, W & T Offshore Incorporated (W&T), or the defendant-appellee, Triton Diving Services (Triton), was responsible for injuries sustained by the plaintiff, Jakarta Grogan. W&T contends that Triton is liable because the injury occurred on Triton's vessel. Triton disputes all liability and contends that W&T must pay for Mr. Grogan's injuries, due to the contractual relationship between them.
W&T operates a pipeline in the Gulf of Mexico and hired Triton to participate in a recommissioning project. Triton was to be responsible for flushing the pipeline for impurities and was able to do so by using a dive support vessel called the Achiever. The two parties signed a Master Services Contract that allowed Triton operational control of the vessel but granted overall operational control to W&T. During the flushing process, Triton detected potentially unsafe levels of hydrogen sulfide being released. Due to this hazard, Triton consulted with W&T engineer, Alan Greig, about how to proceed. Mr. Greig recommended they hire a third party to help resolve the issue, and they brought Tiger Safety onto the project. W&T representatives, including Mr. Greig himself, made the necessary arrangements with Tiger Safety. The Plaintiff, Mr. Grogan, was one of Tiger Safety's personnel that boarded the Achiever in order to resolve the hydrogen sulfide issue. Mr. Grogan acted under the direction of W&T's on-site representative and provided necessary information gathered to said representative. The problem was resolved, and Tiger Safety's personnel had been discharged. During the departure from the Achiever, Mr. Grogan fell. He subsequently sued both W&T and Triton for the injuries he sustained. W&T and Triton filed cross-claims against one another, and each defendant claimed indemnification. Simply, each defendant claimed that they could not be held liable for Mr. Grogan's injuries because the other defendant had contracted to release them from any potential claims. The contract between the parties held that Triton indemnified W&T from personal injury claims brought by members of the 'contractor group'. The term 'contractor group' was meant to refer to the Contractor, its parent company, affiliated companies, and all respective officers, employees, and invitees on the work sites. The district court held in favor of Triton and found that, based on all relevant facts, Mr. Grogan was W&T's invitee. W&T appealed the ruling.
The appellate court reviewed the district court's ruling based on clear error, which is a relatively high standard of review. It means that in order for the district court's ruling to be overturned, there must be definitive evidence that a mistake was made. Neither party disputed that the contract in question was a maritime contract. In Louisiana, such contracts are considered complete, and they should be interpreted by their plain meaning unless ambiguity arises. When a maritime contract is litigated in the 5th Circuit, but the contract itself does not define the word "invitee," the definition of the word is derived from Blanks v. Murco Drilling Corp., 766 F.2d 891 (5th Cir. 1985). There, "invitee" is defined as a person who enters the premises of another with the express or implied invitation on business for the occupant.
With that definition in mind, the appellate court had to determine whether the district court's decision was clearly made in error. W&T argues that it was not an "occupant" of the Achiever vessel as required by the Fifth Circuit definition of invitee and that Triton was under control of the vessel. The district court did not agree with this argument, and it held that W&T was an occupant with regular access and some control over the vessel. W&T claims that the record itself would not support such a finding. However, the record shows that Triton performed pursuant to the contract and work order it was given. Under the contract, Triton warranted that all its work would conform to W&T's specifications. Further, Triton's crew operated under the observation of a W&T consultant. Based on those facts, the district court did not err in holding that W&T could have an invitee on the vessel.
The second issue addressed on appeal was the district court's finding that the plaintiff, Mr. Grogan, was not Triton's invitee. W&T asserted it was an error to not consider Mr. Grogan a dual invitee of both Triton and W&T. However, Triton had no direct contact with either Mr. Grogan or his employer, Tiger Safety. In fact, all direct contact with Tiger Safety had come from W&T. On its invoice for service, Tiger Safety had listed the customer as W&T and corresponded with W&T engineer, Mr. Greig, regarding the project. Tiger Safety's personnel were subject to the oversight of Mr. Greig and W&T's other on-site representatives. The district court came to this conclusion based on the Blanks case, which it found analogous to the present situation. It is true that Triton may have gained some incidental benefit from Mr. Grogan's presence, but that presence was crucial for W&T. Accordingly, the district court did not err in finding that Mr. Grogan was not Triton's invitee.
In conclusion, the district court properly found that Mr. Grogan was W&T's invitee and not Triton's. Therefore, based on that finding, the appellate court found that the district court's decision to hold W&T liable under the contract for Triton's settlement and defense was proper. In these cases, it is important that a good lawyer review contract provisions for accuracy and clarity in terms so that all parties understand their responsibilities before moving forward on a work project.
Additional Sources: Grogan v. W&T Offshore v. Triton Diving Services
Written by Berniard Law Firm Blog Writer: Sean E. Acosta
Additional Berniard Law Firm Articles on Maritime Contract Interpretation