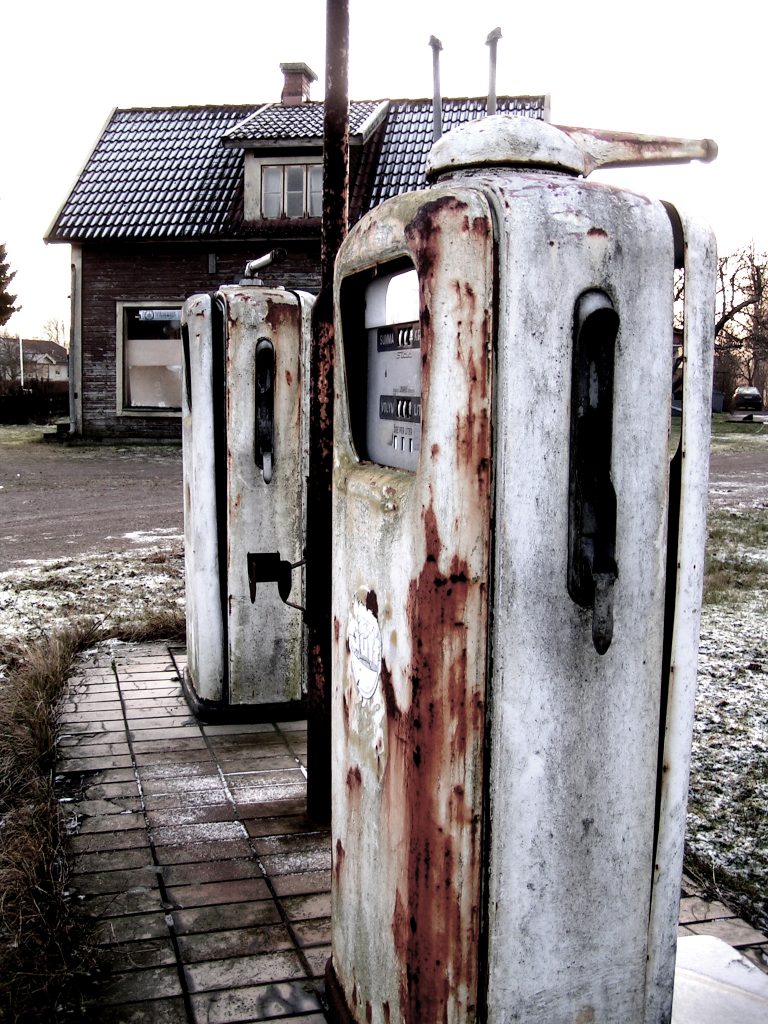 Under Louisiana law, store owners can be held liable for damages if a customer is injured by an unsafe condition while visiting the premises. In November, 2011, Henry Moore, Jr. visited the Murphy Oil gas station and convenience store in Hammond, Louisiana. After making his purchases at the store's counter, Moore started back toward his car when his foot came in contact with a black plastic pallet supporting a display of bottled water. Moore tripped and stumbled, but didn't fall to the ground. He then reported the incident to manager on duty. After the incident, when Moore began to suffer back pain, Murphy Oil agreed to pay for Moore's medical treatment. When Murphy Oil stopped paying for Moore's treatment after approximately four months, Moore filed a lawsuit for damages, alleging that the water display created an unreasonably dangerous condition.
In Louisiana, merchants are required to exercise reasonable care to protect those who enter the premises.  This duty extends to keeping the premises safe from unreasonable risks of harm and warning customers of known dangers. See La. R.S. 9:2800.6. Courts have adopted a four-part balancing test to determine whether a condition is unreasonably dangerous. One part of the test involves determining whether the defective condition was "open and obvious." In general, if a hazard in open and obvious, a defendant does not have a duty to protect against the hazard. See Hutchinson v. Knights of Columbus, 866 So. 2d 228, 235 (La. 2004).
The trial court, holding that the question of whether the bottled water display created an unreasonably dangerous condition was a factual dispute, denied Murphy Oil's motion for summary judgment and set the matter for trial. Moore agreed to a $50,000 damages cap, and the court based its ruling on a contributory negligence spectrum. The court found that Moore was 25% at fault for his injuries and was awarded a judgment for $37,500 against Murphy Oil. Murphy Oil appealed, arguing both that the trial court erred when denying its motion for summary judgment, and that the trial court should have subtracted the medical expenses it had already paid when determining Moore's award.
The First Circuit of the Louisiana Court of Appeal affirmed the trial court's judgment, reasoning that the record supported the trial court's conclusion that the bottled water display created an unreasonably dangerous condition. Additionally, because there was no language in the trial court's order for offsetting any previously paid medical bills, Murphy Oil must pay the full amount of the judgment.
This case shows that store owners must remain vigilant about the potential hazards that may exist on their premises. Although everyone expects a store to assemble merchandise displays to entice shoppers to purchase products, they must do so in a way that does not create unreasonable hazards for customers and other visitors. Although store owners are not expected to protect people from every possible hazard, they can and should ensure they take reasonable steps to ensure everyone's safety.  
Additional Sources:  MOORE v. MURPHY OIL U.S.A., INC.
Written By Berniard Law Firm Blog Writer: Ashley Walker
Additional Berniard Law Firm Blog Articles on slip and fall accidents: Marrero Winn Dixie Not Liable For Slip and Fall Injuries Due To Lack of Notice