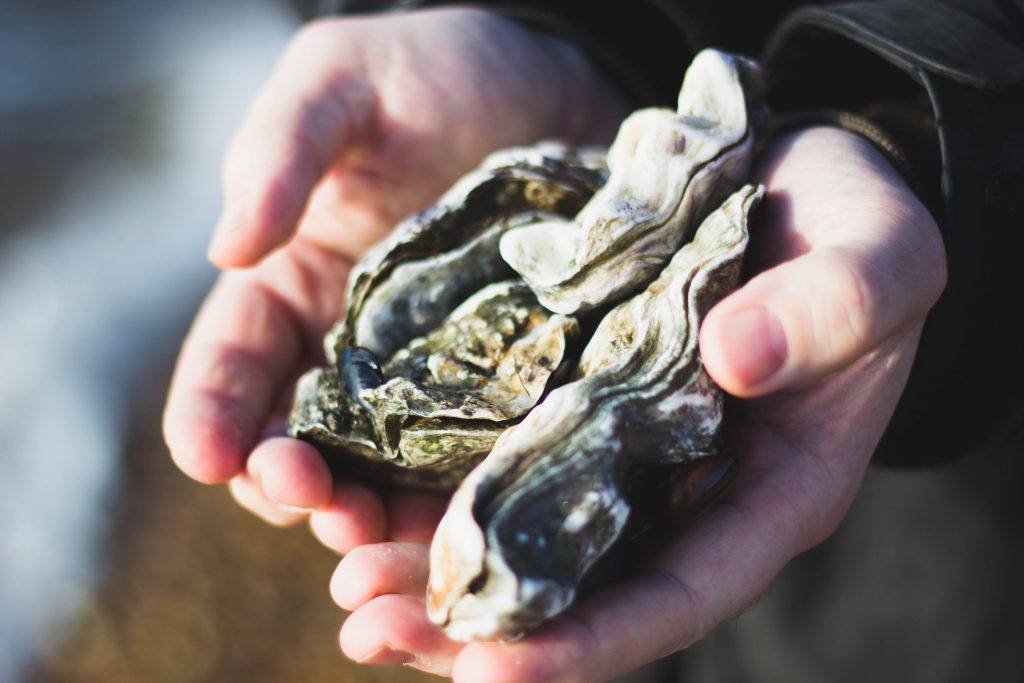 In the Parish of Plaquemines in Louisiana, the oyster business can be quite profitable. Anywhere in the state, land can be a method of maintaining a person's livelihood, whether it be through oil, tourism, or even an oyster lease. When a person with valuable land passes away, especially if that person is your relative, you may be curious as to how the death will affect claims to the land and its profits. One family found out when the courts were forced to interpret the law of community property as it relates to oyster leases.
Sometime in the 1960s, Antoinette Bernice Cognevich Barrois ("Bernice") and her husband, Mancil Barrois ("Mancil") executed oyster leases. Mancil died in 1975 and left Bernice all of his property in his will. Because Mancil had children outside of the marriage, some children could benefit from Mancil's estate with no claim to Bernice's estate. Bernice maintained the oyster leases, including renewing them, for six years after Mancil's death. When Bernice died in 1981, the administrators of her estate continued to maintain and renew the oyster leases. Neither Mancil's nor Bernice's estates were ever closed after their deaths, and in 2014, the administrator of Bernice's estate, Helen, received a damage award from the 2010 BP oil spill as it damaged the oyster lease property. Mancil's estate then filed motions seeking to declare the oyster leases as community property and seeking some of the award money pursuant to this decision. Although there were multiple procedural complications with this case, the only issue the Appellate Court was concerned with was whether or not the oyster leases obtained during the marriage of Mancil and Bernice are community property under Louisiana law.
Generally, property acquired during the existence of a legal marriage is considered community property, unless there are special circumstances that make the property separate property belonging to only one spouse. La. C.C. art 2338. This includes any "natural and civil fruits" of all community property. The spouse arguing against community property requirements does have the ability to rebut this presumption. La. C.C. art. 2340. Crucial here is also the Louisiana statute barring a renewal or extension of existing oyster leases to be considered "'new" leases. La. R.S. 56:426.
It does not seem like there is a strong argument to hold any oyster lease acquired from 1960-1975 as anything except community property because Mancil and Bernice were legally married, so anything acquired during that time would belong to them equally. However, Helen argued that the renewal of the oyster leases after Mancil's death transformed the existing oyster leases into separate property belonging solely to Bernice and, therefore, solely to Bernice's estate. If this was true, then the payout award for the oil spill damages would belong solely to Bernice's heirs. The Appellate Court was not convinced by this argument and struck down all three cases she cited for support as distinguishable from the current case. The Appellate Court specifically found that the only reason the heirs could renew the oyster leases was because they were incumbent leaseholders under Louisiana law. La. R.S. 56:428. Therefore, the leases could not, by law, be transformed into separate property after Mancil's death. Instead, the title of the property continued on pursuant to Louisiana law. Because the oyster leases were considered community property in 2014 and the estate of Mancil had not yet been settled, 50% of the oyster lease proceeds belonged to Mancil's estate.
The concept of leases as community property in Louisiana can be muddled very easily, because there are plenty of situations where a renewed lease may transform a property into separate property after the spouse's death. In this case, however, there is a special law that prevents that from happening with oyster leases in Louisiana. When dealing with intricate estate planning questions, it is best to have an experienced and good attorney to help guide you through the process.
Additional Sources: Succession of Mancil Joseph Barrois
Written by Berniard Law Firm Blog Writer: Melina Lewis
Additional Berniard Law Firm Articles on Inheritance: Court of Appeal Describes How "Forced Heirs" Force Their Way into Inheritance