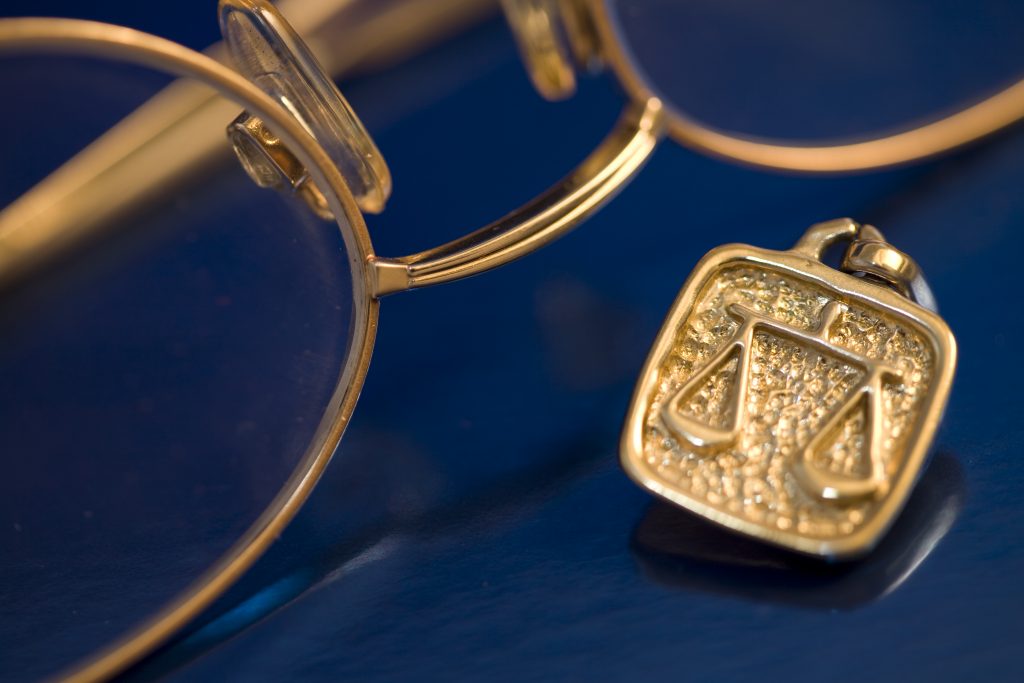 Attorneys are known for being way too expensive to the general public. Most people think that attorney's charge an obscene amount for every little task that they do pertaining to a case, such as talking on the phone with their client or sending an email. However, unknown to most people attorneys are not allowed to charge fees that are excessive. The courts have a system in place to assure that clients are not being taking advantage of when it comes to paying legal fees.
Recently, in the City of New Orleans the Louisiana Fourth Circuit Courts of Appeals affirmed a decision by the trial judge on a reasonable legal fee, to be paid to attorney Carolyn Gill-Jefferson. Ms. Gill-Jefferson was paid the legal fee For her expedited services rendered on behalf of the class counsel in connection with the court authorization of hundreds of minors' settlements necessary to the disbursement of settlement funds. See Billieson v. City of New Orleans, unpub., 14-752 (La. App. 4 Cir. 2015).
This case central issue is whether the award of $457,500 to Ms. Gill-Jefferson was excessive. There are several requirements that must be satisfied in determining a fee is reasonableness as stated in  Rule 1.5(a), Rules of Professional Conduct (emphasis added); See State, Dept. of Transp. and Development v. Williamson, 597 So. 2d 439, 442 (La. 1992).
There are ten factors that must be considered by a court in determining a reasonable fee: (1)  money amount involved in the case; (2) ultimate result obtained; (3) responsibility incurred; (4)  complexity of the facts; (5) how important was litigation ; (6) legal skills of the attorneys; (7) the diligence and skill of counsel; (8) the length and character of the work performed; (9)  times attorney went to court; and (10) how aware the court was of the situation. These factors are applied on a case-by-case basis. See Covington v. McNeese State University, 118 So. 3d 343,348 (La. 2013).
For the first factor, the amount of money involved in this case was a substantial amount. There was no question that a considerable amount of money was involved. The average disbursement was between $10,000 and $20,000. This was enough to satisfy the first factor.
There was no dispute for the second factor the ultimate result was obtained. Everyone received their disbursements quickly. So much so, that the clients argued that what she did was unnecessary and did not need to be done. The trial judge did not see it that way.
Next, Ms. Gill-Jefferson opened up and exposed herself to a great amount of professional responsibility when she decided to take on so many of the minors and their representatives when no one else of the class counsel offered to do so. Any inaccuracy could open up Ms. Gill-Jefferson to lawsuits for many years. Moving on to the matter of factual intricacies, Ms. Gill-Jefferson had to deal with large numbers of claims and accomplish her task in a short amount of time. Making her task very complicated and not routine as the appellants assumed. Thus, factors three and four were met.
The importance of litigation factor, even though Ms. Gill-Jefferson was not involved in the litigation part of the class-action lawsuit, she played a vital role when she was brought into the case. Ms. Gill-Jefferson was also seasoned and skilled to represent the clients in the case, that was shown in how quickly she accomplished her task.  So much so, there was not any further delay of the client's funds. Therefore, factors five, six and seven were met.
Lastly, all of factors eight, nine, and ten all were noticed and better understood by the trial judge. Whom greatly appreciated the urgency and detailed documentation of the work Ms. Gill-Jefferson performed. The District Court found that the circumstances here satisfied the last three factors.
The Louisiana Fourth Circuit Court of Appeal agreed with the District Court that the fee was reasonable and does not shock the conscience. See Scott v. American Tobacco Co., Inc., 36 So. 1046 (La. App. 4 Cir. 2010). This case illustrates that there is a standard of reasonableness the court applies to determine if attorney's fees are too high. Rest assure that attorneys are not taking advantage of their clients, due to Rule 1.5(a), Rules of Professional Conduct.
Additional Sources: CASEY BILLIESON, ET AL. VERSUS CITY OF NEW ORLEANS, ET AL.
Written by Berniard Law Firm Blog Writer: Chardene M. Dash  
Additional Berniard Law Firm Articles on Class Actions: Court of Appeal Upholds Class Action Against Housing Authority of New Orleans For Mold