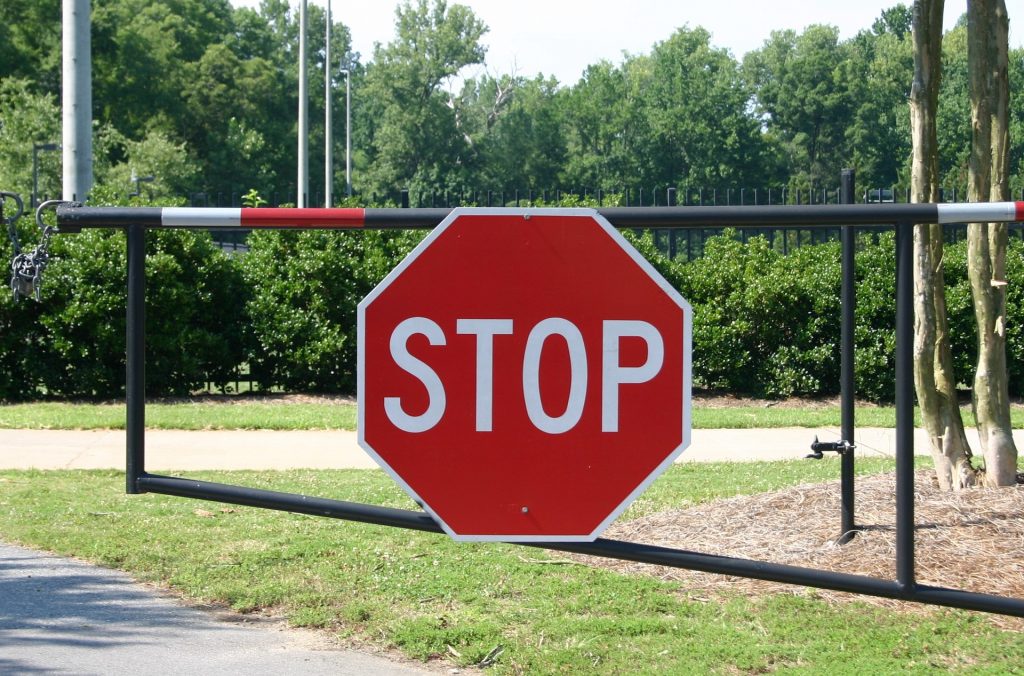 Freak accidents can happen in the most unexpected ways. When these life-altering events occur, it often affects more than the injured person. Depending on the circumstances, family members can receive compensation for non-physical injuries, such as loss of consortium (companionship).
On July 1, 2010, Lisa Plaia dropped off her young daughter, Carolina, at a Baptist Church daycare and drove away with her other daughter, Petra, who was sitting in the backseat. As she left the facility, a hinged metal gate swung into the road, crashed through the windshield, and hit Ms. Plaia in the face. While Petra received no physical injuries, Ms. Plaia alleged that she suffered, among other injuries, partial facial paralysis, permanent facial disfigurement, traumatic brain injury, memory damage, and hearing loss. To recover for these injuries, Ms. Plaia sued three defendants potentially responsible for the loose gate.
The case required a trial by jury which the Civil District Court, Orleans Parish, scheduled for April 15, 2013, but then rescheduled for April 22th. The District Court also reserved a trial period of two weeks with the possibility of a third if necessary. Due to a lack of jurors available, the District Court rescheduled again, this time for the trial to begin August 5, 2013. Additionally, the District Court only set aside ten days for this trial, as opposed to the originally granted two to three weeks.
 Due to the limited time, Mr. Plaia, three unnamed plaintiff witnesses, and Dr. Puenta, a neurological medical expert expected to take no longer than five minutes, were not able to present their testimonies. The final verdict awarded Ms. Plaia $770,000 which did not include damages for injuries including disability, enjoyment of life, and loss of income. The jury did not award loss of consortium to Mr. Plaia and Ms. Plaia's children, or bystander damages to Ms. Plaia's daughter. After the District Court refused Ms. Plaia's motion for a new trial, Ms. Plaia appealed to the Fourth Circuit.
The Court of Appeal looked at the following two issues: the timing of the trial and Mr. Plaia's and his children's claims. According to the Louisiana State Constitution, every court must provide each person "due process of law," which means that everyone has the right for a court to fairly and adequately hear their case. La. Const. art. I, § 22. While this regards time limitations, the Fourth Circuit  never analyzed this issue before; therefore, they used a six part guideline published by the The Louisiana Second Court of Appeal and applied Ms. Plaia's facts to each factor. See Goodwin v. Goodwin, 618 So.2d 579 (La. Ct. App. 1993). 
The first factor ensures that a plaintiff has the right to present all relevant and admissible evidence. The Fourth Circuit found this factor satisfied because the District Court never found that the plaintiff attempted to delay trial with testimonies, suggesting nothing irrelevant or inadmissible about them. The second factor requires that a judge be "thoroughly familiar" with a case before deciding time limits. This factor was neither fully met nor satisfied since the District Court seemed familiar with the case, but also seemed to arbitrarily shorten it. The third factor requires adequate notice to impose time limits, something the Court of Appeal found unsatisfied since the District Court suddenly shortened the trial to ten days, which was just one week before it began. Fourth, the trial judge has to inform the parties that time extensions will be granted for good cause, something that also did not occur for Ms. Plaia as they were forced to cut witnesses. Fifth, the trial judge has to equitably allocate time among witnesses. The Court of Appeal found that much of the plaintiff's time was taken by cross-examinations to determine which of the three defendants were at fault, something which is not equitable to the plaintiff's time. Finally, the District Court must have on record why time limitations were imposed, which the District Court did partially fulfill.
While every factor did not weigh towards a due process violation, the Court of Appeal held that cumulatively the facts did uphold a violation. Furthermore, due to lack of time, the Court of Appeal held that a proper examination of Dr. Puenta may have shown worse brain damage than for what the District Court granted. Additionally, shortened time may also have resulted in Mr. Plaia and his children not recovering on their claims.
In Louisiana, loss of consortium includes, among other factors, loss of companionship, performance of material services, financial support, and assistance. Ritter v. Exxon
Mobile Corp., 20 So.3d 540 (La. Ct. App. 2009).  Bystander damage is recoverable when someone close to the party witnessed a horrific event that causes "severe mental anguish and emotional distress." La. C.C. art. 2315.6.  A directed verdict defeats a claim and is granted by a trial jury only if "fair-minded jurors cannot arrive at a verdict in favor of the non-moving party." Lozano v. Touro Infirmary, 778 So.2d 604 (La. Ct. App. 2000). In other words, if reasonable minds can only come to one possible conclusion, then a directed verdict should be granted.
The Court of Appeal reasoned that without Mr. Plaia's testimony, the District Court was unable to establish whether or not Mr. Plaia met any loss of consortium factors. Furthermore, lack of his testimony would have prevented the jury from ruling whether the children had any loss of consortium claims. Similarly, the Court of Appeal ruled that without Mr. Plaia's testimony, the jury would not be fully informed enough to determine whether Petra suffered severe mental anguish from witnessing the accident. Due to the time limitations imposed by the District Court, the Plaia family's other claims were not fully heard; therefore, the Court of Appeal granted the plaintiff's motion for a new trial in regards to damages and remanded to include Mr. Plaia's testimony.
While unexpected accidents can permanently change a family, the legal system has remedies for dealing with these horrific incidents. Whether through direct damages for injuries, or through damages to family members with loss of consortium or bystander damages, law can do its best to make families whole. This process, however, requires a fair trial where adequate time to prepare and present all witness testimonies.
Additional Sources: PLAIA V. STEWART ENTERS.
Written by Berniard Law Firm Blog Writer: Strider Kachelein
Additional Berniard Law Firm Articles on Car Accidents: Baton Rouge Aunt Denied Loss of Consortium Claim for Niece's Injuries, Court of Appeals Reapportions Liability and Awards Lafayette Driver Higher Damages in Collision with City Police Officer