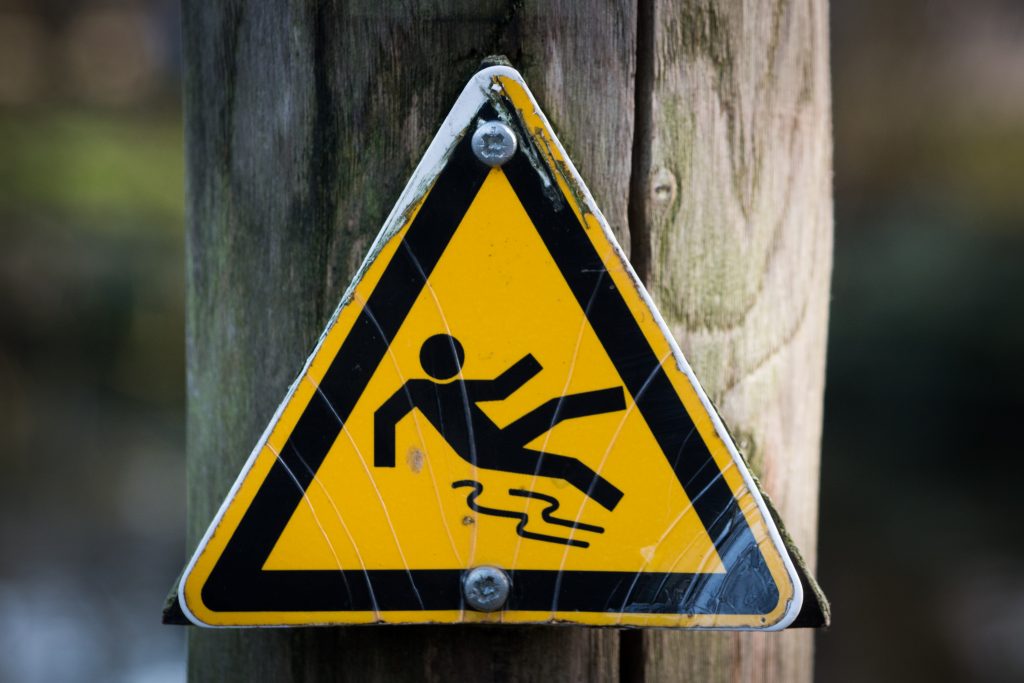 Walmart is buzzing with pedestrian traffic on a daily basis. Where crowds of people are gathered, accidents are sure to follow. Sometimes Walmart's products are knocked off of shelves, children spill juice in the aisles, and liquid products can slip from a person's grasp and splatter across the floor leaving a hazardous environment for anyone to slip and fall. Despite Walmart's best efforts to keep the stores clean, accidents still happen. As a result, legal services may be needed. If that is the case, information about the parties involved is exchanged between the opposing counsels for a period of time known as discovery. Information may be gathered through depositions or a series of questions under sworn testimony out of court. Once sufficient time has been provided for discovery, a party may determine that there is no factual basis for the case to move forward. Because of this lack of material fact, the party may then make a motion for summary judgment. This motion, if granted, can result in a dismissal of the entire lawsuit. Our justice system, however, provides an appeal process for situations where these judgments were granted in error! So, what do you do when you have been blindsided by summary judgement?
In January 2014, Mrs. Mirian Rivas took an ordinary trip to a Walmart in Harvey, Louisiana. While there, she unexpectedly slipped and fell, resulting in injuries. Mrs. Rivas filed for damages in September of 2014 and served Walmart with discovery requests. The following December, those discovery requests were answered and properly mailed by Walmart. Mrs. Rivas and her co-plaintiff, Mr. Cardona, were then deposed by Walmart on April 15, 2015.
Exactly one month later, Walmart filed a motion for summary judgment asserting that Mrs. Rivas lacked sufficient legal elements in her claim against Walmart for her injuries under La. R.S. 9:2800.6. Mrs. Rivas asserted that Walmart's discovery answers were not completed and that she needed further opportunity to depose the Walmart employees named in Walmart's answer. The Trial Court granted Walmart's motion for summary judgment against Mrs. Rivas stating that the discovery time was sufficient. An appeal was instantly filed with the Louisiana Fifth Circuit Court of Appeal alleging the Trial Court erred in granting Walmart's motion because Mrs. Rivas lacked sufficient time for the discovery process.
When the party motioning for summary judgment is not going to bear the burden of proof at trial, the party only has to point out the lack of factual support for a party's action. The non-motioning party is then burdened with providing factual support there is enough evidence to prove the claims at trial. If failed, then it is determined by the judge that no genuine issue of material fact exists, and the claim is dismissed. La. C.C.P. art. 966. Parties must have a fair opportunity for "adequate discovery," and if a plaintiff can prove a probable injustice due to the granted motion for summary judgment, then the motion may be in error. Schroeder v. Board of Supervisors of LSU, 591 So.2d 342 (La. 1991).
The speedy timeframe by which Walmart filed a motion for summary judgment, coupled with the questionable sufficiency of discovery responses, resulted in a probable injustice to Mrs. Rivas. Walmart did not give Mrs. Rivas a fair opportunity to conduct adequate discovery in the timeframe it took to be granted the summary judgment against Mrs. Rivas. This judgment was within a month of deposing Mrs. Rivas and Mr. Cardona. Therefore, the Court of Appeals ruled that the motion must be reversed, and further proceedings should begin as if the suit was never dismissed.
If you are in a legal situation and you feel that you have been blindsided with a motion for summary judgment, then a good lawyer should be able to explore ways to get the judgment reversed if it is deemed too speedy.
Additional sources: Mirian L. Rivas v. Wal-Mart Stores, Inc.
Written by Berniard Law Firm Blog Writer: Brantley Russell
Additional Berniard Law Firm Articles on Slip and Fall Summary Judgment Suits: Jefferson Parish Lakeside Plaza Slip and Fall Lawsuit Revived By Appeals Court