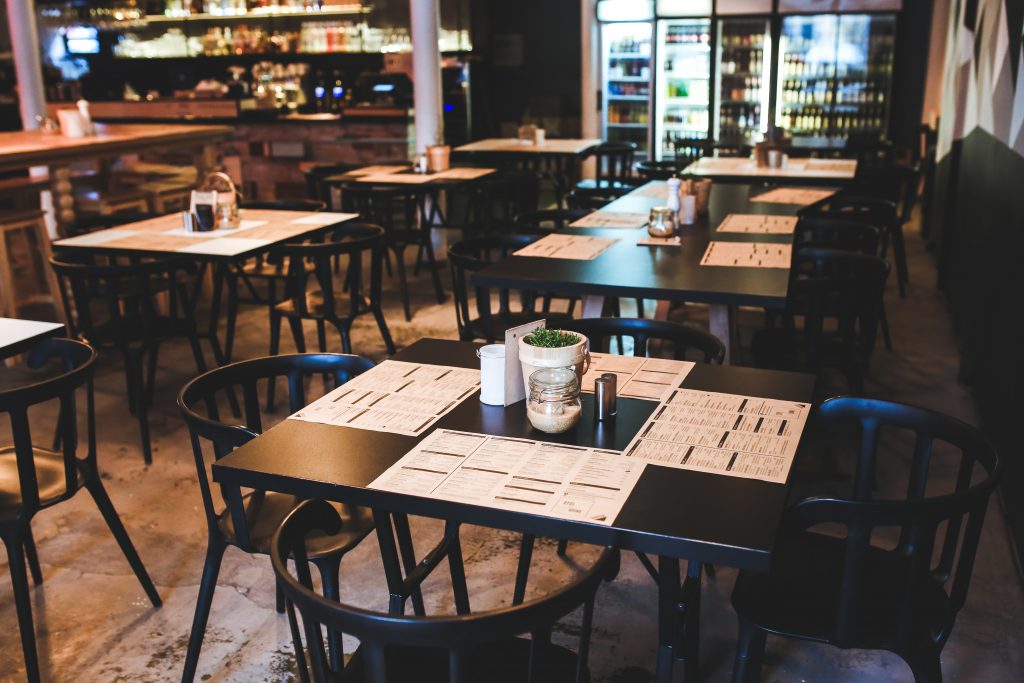 When in a restaurant, one expects the kitchen and the dining room to be clean, and it is the restaurant's duty to uphold that expectation. However, in a busy restaurant someone could accidentally spill a drink, and it does not get cleaned up because the wait staff did not know about the spill. In an instance of a trip-and-fall on an unknown substance, is the restaurant liable for injuries? This is an issue the State of Louisiana First Circuit Court of Appeal recently decided.
Cheryl Tate, her husband, and two of their friends decided to dine out at an Outback Steakhouse in Baton Rouge, Louisiana on September 21, 2012. Upon their arrival, they were immediately greeted by the hostess and led to their seats. However, after taking two or three steps towards their table, Mrs. Tate claims she slipped and fell on an unknown clear liquid that she did not see before she fell. After her fall, Mrs. Tate brought a lawsuit against Outback Steakhouse in the 19th Central District Court of Louisiana for damages pertaining to injuries she allegedly sustained from her slip and fall at the restaurant. However, after the discovery was complete, the Court dismissed the case on the grounds that Mrs. Tate could not meet her burden of proof that Outback Steakhouse had actual or constructive knowledge of the clear liquid Mrs. Tate alleges that she slipped on. Following this decision, Mrs. Tate decided to appeal the decision to the State of Louisiana First Circuit Court of Appeal.
In this appeal, the Court of Appeal is charged with determining if the summary judgement of the lower court is appropriate. According to La. C.C.P. art. 966(B)(2), "summary judgement is appropriate only if the pleadings, depositions, answers to interrogatories, and admissions, together with any affidavits, show that there is no genuine issue of material fact and that the mover is entitled to judgement as a matter of law." This means that Mrs. Tate has to prove that she could be able to fulfill her evidentiary burden of proof at trial. The lower court granted summary judgement in favor of Outback Steakhouse because the court believed Ms. Tate could not meet this burden and therefore there was no genuine issue to be tried. However, on appeal the court must determine if this decision aligns with the law outlined in LA. R.S. 9:2800.6.
According to that statute, at least four different things would have to be proved: (1) that the liquid on the ground was an unreasonable risk of harm to her, (2) this risk of harm was foreseeable, (3) that Outback knew of the condition before the fall, and (4) that Outback failed to maintain reasonable care to eliminate the unreasonable harm. The statute explains that the burden to prove these four elements falls to Mrs. Tate.
Outback Steakhouse maintained that Mrs. Tate could not prove the restaurant had constructive knowledge of the liquid because she stated in her deposition that she did not know how long the liquid was left on the floor and that the only reason Mrs. Tate alleged she fell on a liquid was because her clothes were damp. Moreover, in this same deposition Mrs. Tate discussed how she did not see anyone spill any liquid on the floor. Following Outback Steakhouses argument against constructive knowledge of the liquid, the State of Louisiana First Circuit Court of Appeal determined that Mrs. Tate failed to satisfy her evidentiary burden at trial and dismissed her case against Outback Steakhouse.
Additional Sources: Gaines v. Home Care Solutions, LLC 
Written by Berniard Law Firm Blog Writer: Lynsey Smith
Additional Berniard Law Firm Articles on Slip-and-Fall Accidents: Second Summary Judgement Motion Affirmed in Slip and Fall Case