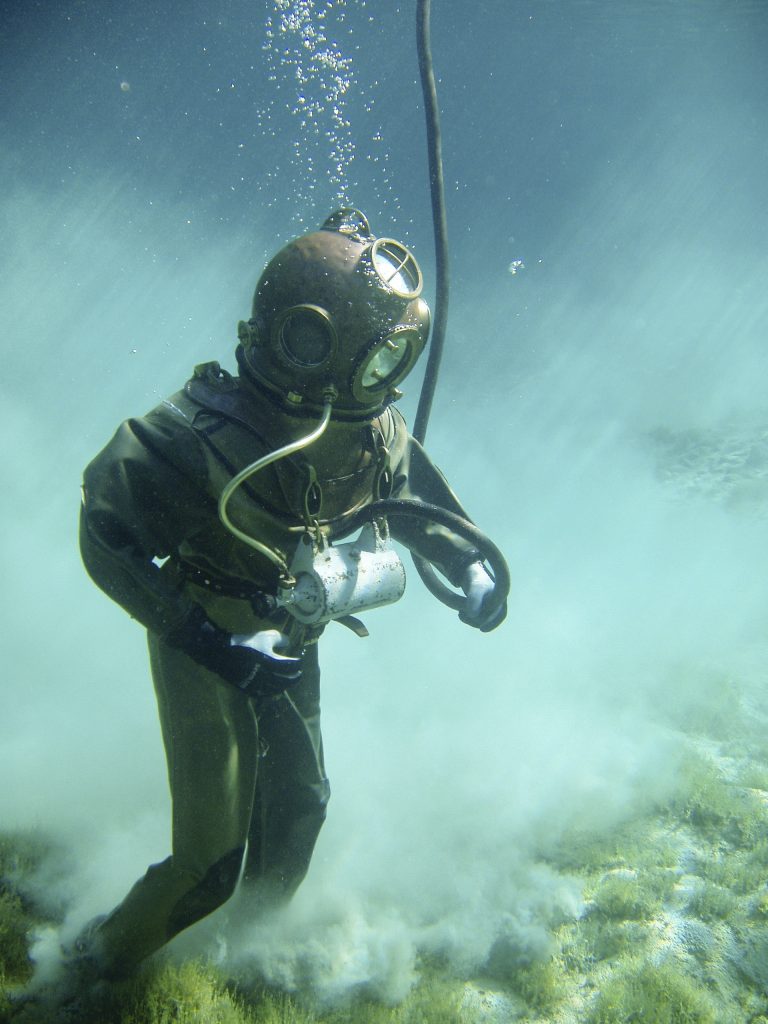 Worker's compensation (WC) is a system designed to compensate workers for injuries that occur on the job. The system also helps to spread the risk of loss among numerous employers, similar to an insurance arrangement that employers pay into. Still, employers have an interest in ensuring that WC claims are valid in order to keep overall costs down. As a result, WC cases can lead to bitter disputes between workers and their employers.
Andrew Schmidt was a diver for the Cal-Dive company in Lafayette, Louisiana in 2010 when he suffered a brain injury due to decompression sickness that occurred during a work-related dive. Two years later, Schmidt filed a lawsuit against Cal-Dive alleging that the injury left him permanently disabled. He claimed that the brain injury resulted in a condition that required him to remain in a supine position nearly all the time. Cal-Dive didn't believe Schmidt's claim and Cal-Dive hired private investigators to surveil Schmidt for evidence that his claim was fraudulent. The observation turned up nothing favorable for challenging Schmidt's claim. Schmidt was examined by multiple medical professionals who offered conflicting expert opinions about whether Schmidt was permanently disabled. Shortly before trial, Schmidt and Cal-Dive settled and the trial court dismissed the case.
Even though the matter was settled, Cal-Dive continued to have Schmidt followed by private investigators. The PIs discovered that Schmidt purchased a new car and was observed cutting grass, shopping, driving, and jogging. As a result, Cal-Dive filed for relief from the trial court's order to dismiss the case under Fed. R. Civ. P. 60(d)(1) so it could amend its original complaint against Schmidt and set aside the settlement. Schmidt filed a motion to dismiss the case for failure to state a claim. See Fed. R. Civ. P. 12(b)(6). The district court denied Cal-Dive's request to set aside the settlement and refused to permit Cal-Dive to amend the complaint, finding that it would be futile. Cal-Dive appealed.
The U.S. Fifth Circuit Court of Appeal reviewed the standards for setting aside a settlement for fraud. The party alleging fraud must prove six things: (as shown here). See In re Deepwater Horizon, 786 F.3d 344 (5th Cir. 2014).
According to the Court, Cal-Dive failed to prove the fifth element: reliance. By its own testimony, Cal-Dive admitted that it did not rely on Schmidt's representation of the nature of his injury because it sent private investigators to follow Schmidt. Moreover, the Court reasoned, even if Schmidt's statements about his injury were intentionally false, Cal-Dive could not have been defrauded because it never believed Schmidt's representations to begin with. The Court, therefore, affirmed the trial court's denial of Cal-Dive's motion to amend its complaint; amending the complaint would be futile because the case would still be dismissed based on the lack evidence of Cal-Dive's reliance.
Although Cal-Dive's willingness to settle with Schmidt and avoid the time and expense of a trial was understandable, doing so effectively closed the matter for good, even when new evidence surfaced that would likely have made a significant difference in the outcome of the case. Trial strategy, including when and if to settle, is best handled by an experienced attorney who understands what is and isn't possible after a case settlement is reached. Here, even strong evidence of fraud was not sufficient to reopen a settled case.
Additional Source:  SCHMIDT v. CAL-DIVE INT'L,
Written by Berniard Law Firm Blog Writer:  Ashley Walker
Additional Berniard Law Firm Article on Workers' Compensation and Possible Fraud:  Court of Appeal Discusses Fraud and Forfeiture in Hammond Employee's Workers' Compensation Claim