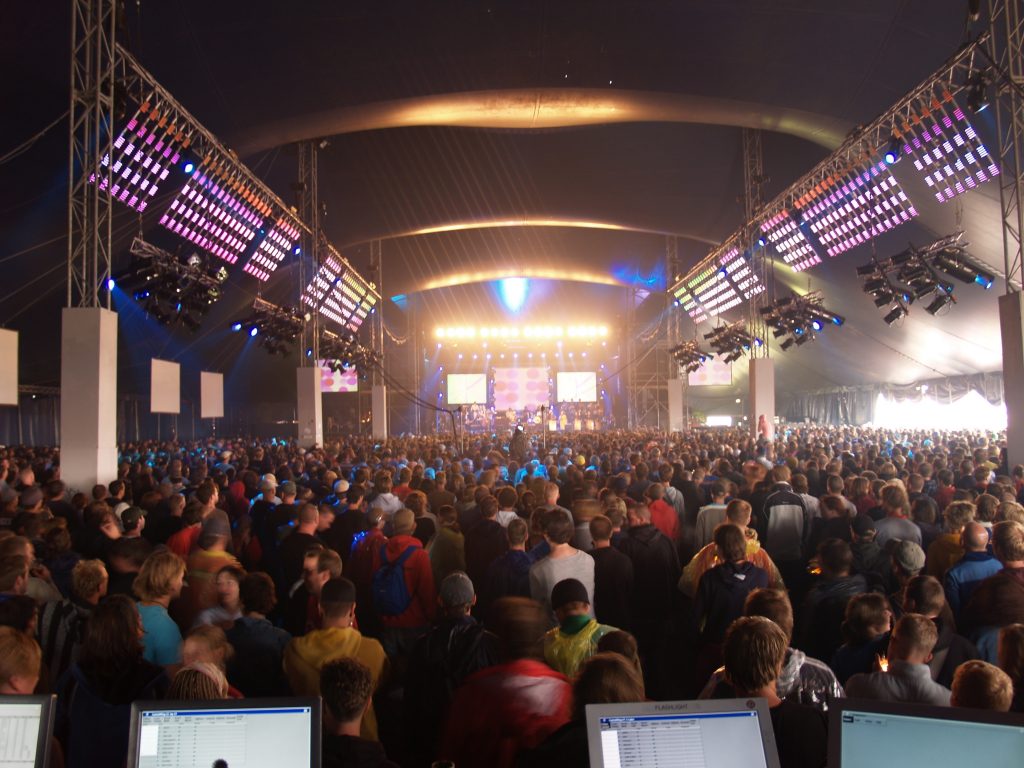 What starts out as an entertaining night out for a concert with friends, ends with painful injuries.  Instead of enjoying your favorite music with companions, you must go to the hospital to treat injuries sustained due to negligent maintenance of the concert venue.  You are now recovering from your injuries and are faced with medical expenses.  You know that you shouldn't be responsible for the medical bills; after all, you are hurt because someone failed to do their job.  But who exactly is responsible?  Determining the party responsible for personal injuries was a recent issue in a case out of Baton Rouge.
In March of 2006, Ms. Shannon Rodrigue went to a concert with her friends at the Riverside Performing Centroplex in Baton Rouge, Louisiana.  As Ms. Rodrigue and her friends waited in line to enter the Centroplex, a Spectator Management Group ("SMG") employee instructed the group to go around the side of the building and go down a flight of stairs in order to get their seats.  As the group proceeded to head down the stairs, Ms. Rodrigue missed a step and fell down the flight of stairs.  The fall was the result of a poorly lit stairwell.  Ms. Rodrigue sustained several injuries to her head, back, neck, knees, and wrists.
Ms. Rodrigue filed a lawsuit against several parties whom she believed were responsible for the poorly lit stairwell that ultimately led to her injuries.  The parties included the Centroplex, the Centroplex's insurer, and the City of Baton Rouge-Parish of East Baton Rouge; SMG and its insurer.  In response to Ms. Rodrigue's filing of the lawsuit, SMG and its insurer filed a motion to have Ms. Rodrigue's lawsuit against them dismissed.  SMG asserted that Ms. Rodrigue had no claim against them and their insurance company because they did not have custody of the stairwell where Ms. Rodrigue fell.  SMG further claimed that even though Ms. Rodrigue and her friends were directed to the stairwell by one of its employees, SMG was not aware of the lighting situation of the stairwell before her fall. The  District Court for the Parish of East Baton Rouge granted SMG's motion and Ms. Rodrigue's claims against it were dismissed.  Ms. Rodrigue appealed to the Louisiana First Circuit Court of Appeal.