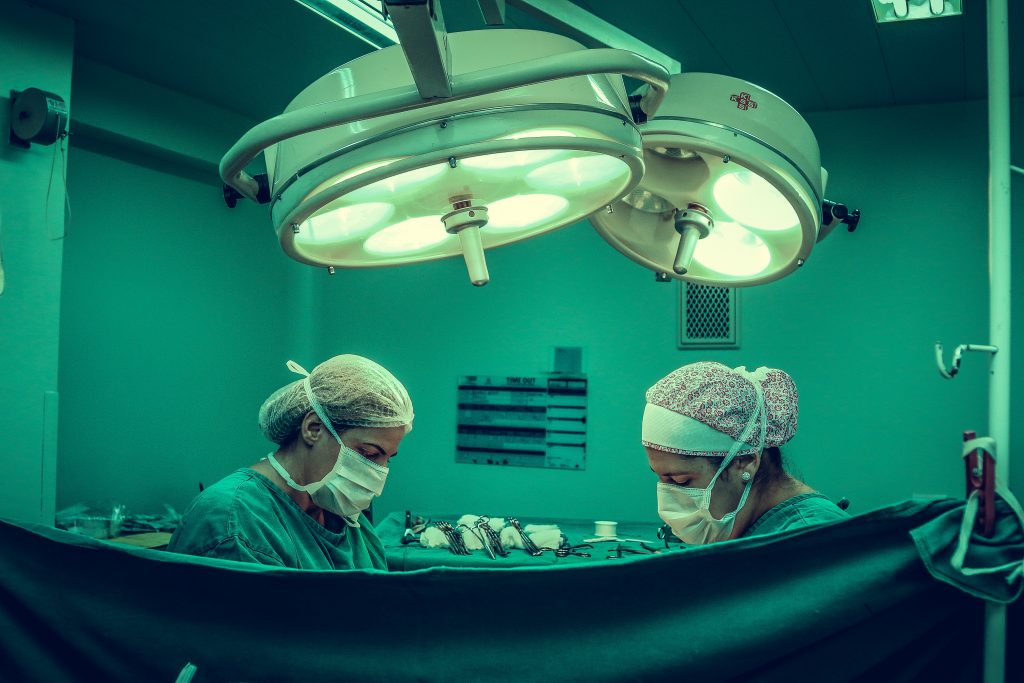 Workers' compensation programs may provide you with some relief for an injury. However, it is important to note that depending on your recovery and other factors, you could be taken off such programs. This is because legislators want people to work if they are able. Though many people who depend on workers' compensation programs truly deserve it, some people abuse the system. 
Lisa Tassin was a registered nurse at Touro Infirmary ("Touro"). Unfortunately, while moving an operating room table, she fell and landed on her tailbone, causing injuries to her lower back. Prior to this accident, Tassin was involved in two car accidents that resulted in chronic neck pain. Because of her work-related accident, she received temporary total disability benefits ("TTDs") from Touro. 
Tassin was treated and examined by a slew of doctors. Though the doctors agreed that Tassin's pain was genuine, they disagreed whether the origin of her pain was the work-related injury or her prior car accidents. Five years after the accident, Tassin filed a Disputed Claim for Compensation against Touro because Touro reduced her TTDs to supplemental earnings benefits ("SEBs"). Touro claimed that Tassin was no longer disabled and could earn wages equal to those before her work-related injury. The matter was taken to a workers' compensation judge who found that Tassin was no longer entitled to TTDs because she was unable to show that she was incapable of any employment. Furthermore, the judge ruled that she was also not entitled to SEBs because she could work in other health care positions if she had not let her nursing license lapse. 
To be qualified for TTDs, a claimant must show that he or she cannot physically engage in any employment or self-employment due to his or her injury. Champagne v. PHS Indus., 960 So. 2d 1122 (La. Ct. App. 2007). A claimant must present objective medical evidence to prove that he or she cannot engage in any type of employment. Fassitt v. Jefferson Par. Hosp. Serv., 974 So. 2d 757 (La. Ct. App. 2007). To qualify for SEBs, an employee must show that he or she sustained a work-related injury that prevents him or her from earning a wage ninety percent or more of his or her average pre-injury wage. La. R.S. 23:1221(3)(a)(i). 
The Appellate Court affirmed the workers' compensation judge's decision in denying Tassin TTDs. The Appellate Court first noted that Tassin drove, cooked, cleaned, and shopped. Furthermore, several doctors had testified that Tassin could engage in some light or light-medium work. Though it did not deny that Tassin suffered from some pain, the Appellate Court found that Tassin could work in some capacity. With regards to the SEBs, the Appellate Court also agreed with the worker's compensation judge. Examining the record, the Appellate Court found that there was no proof that Tassin could not work a job that allowed her to earn a wage equivalent to ninety percent or more of her pre-injury wage. The Appellate Court noted that Tassin was unable to work such a job not because of her injury but because she had let her nursing license lapse. It noted that there were several physically undemanding jobs that she could have taken if not for her expired license. 
Unfortunately for Tassin, she was unable to receive either TTDs or SEBs after her claim was rejected. Though workers' compensation programs exist to provide safety nets, legislators do not want injured employees who may have originally been unable to work to continue receiving benefits upon recooperation. 
Additional Sources: Tasin v. Touro Infirmary 
Written by Berniard Law Firm Blog Writer: Peter Lee
Additional Berniard Law Firm Articles on Total Disability Benefits: Why Was A Richwood High School Resource Officer Denied Permanent Total Disability Benefits?